What if you could shop online and order items fast, while still supporting small, local businesses?
Want to avoid big, generic stores like Amazon.com, but keep all the conveniences of same-day delivery?
Enter, your new go-to shopping strategy: Google Shopping with Getcho.
Google Shopping allows you to search anything from socks to kayaks, with detailed information such as shipping costs, availability, distance, brand, features and ratings. Plus, on Google Shopping, you can filter your search to only shop with small businesses, minority owned businesses and more!
How to Getcho to support local businesses
Getcho is here to help you order on-demand deliveries at low prices with great customer service. Unlike many other couriers you might encounter, Getcho is peer-to-peer. That means you aren't limited to ordering only from a store or business.
Search Google for same-day delivery.
To find same-day shopping options on Google Shopping, simply filter your search by "Available nearby."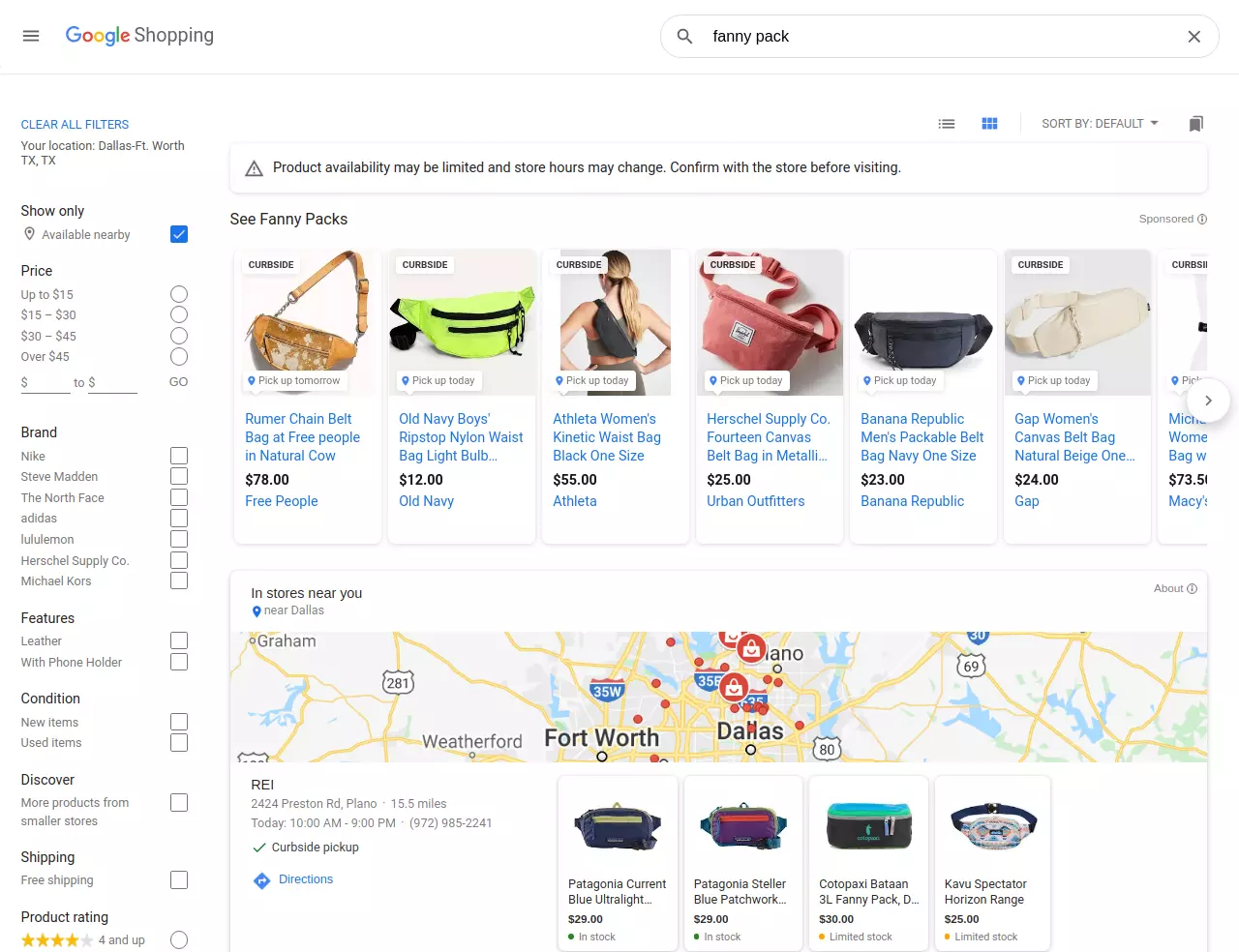 Then, you can peruse a selection of items and stores that you can sort by price, availability, distance.
In order to get your items on the same day, simply pick one that says 'curbside pickup' or 'in store pickup' and Getcho will be able to pick it up for you.
Once you've picked your perfect purchase, use Getcho to have it delivered right away!