Same-Day Cake Delivery in NYC with Getcho
Whether you're exploring the city's iconic landmarks or working hard in its bustling offices, there's always an opportunity to add a dash of sweetness to your day. Imagine being able to surprise someone special with a delicious cake, ordered and delivered day-of, no matter where they are in the city. Say hello to Getcho, your go-to solution for same-day cake delivery in NYC.
Getcho is a versatile and dependable delivery service, allowing our customers to send cakes to the office, surprise loved ones, or delight a friend on any special occasion. Our service has been utilized to deliver freshly baked cakes, including renowned delights from Empire Cake, to offices and apartments throughout the city.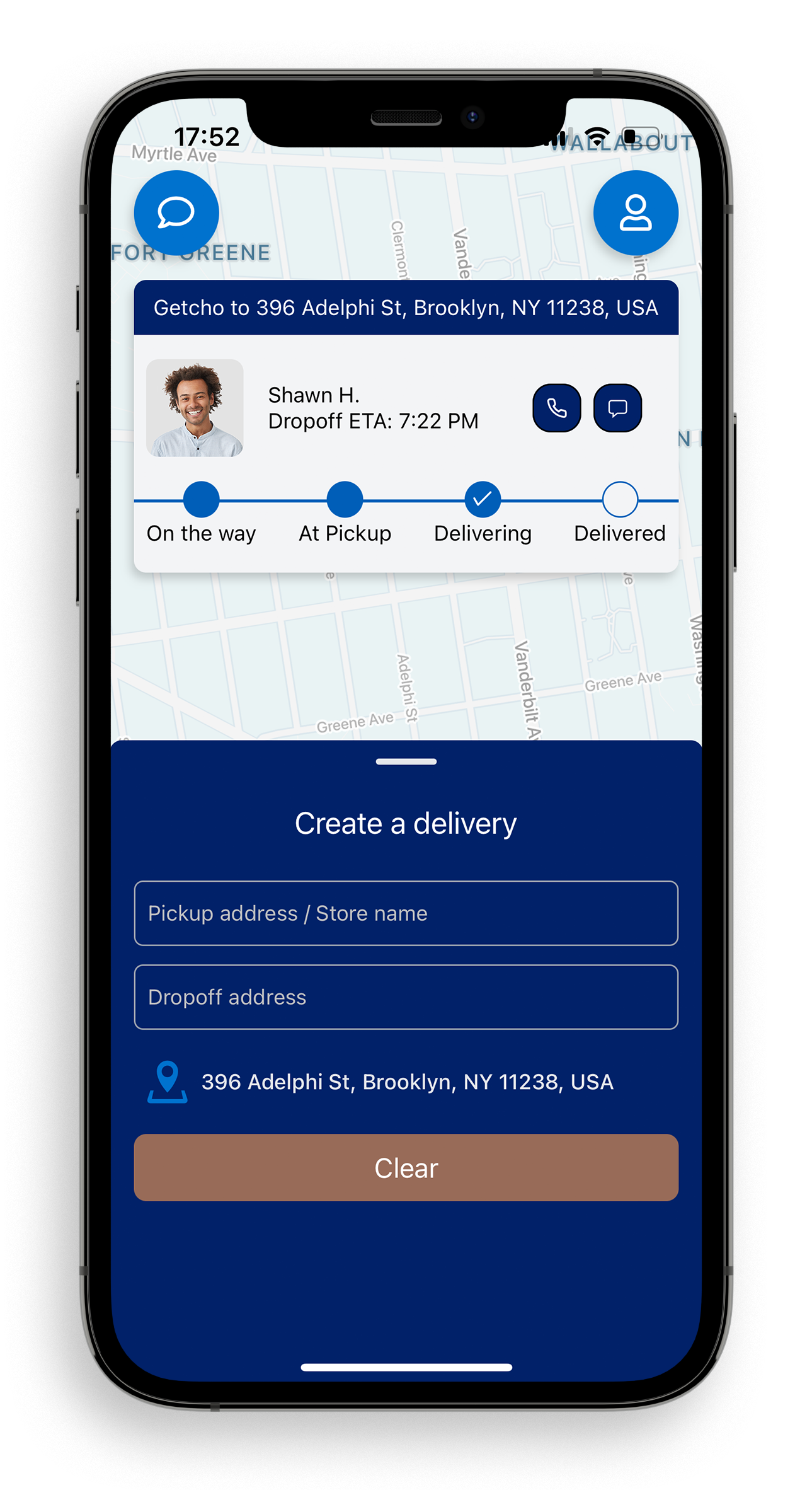 How to Use Getcho for Same-Day Cake Delivery in NYC
To effortlessly arrange a same-day cake delivery with Getcho, just follow these simple steps:
Start by browsing the web for top-notch bakeries in NYC or check out our handy list below for suggestions.
Visit the bakery's website to select your desired cake or dessert, and ensure they offer same-day pickup.
Get an instant delivery quote using our user-friendly online quote generator.
Once you've picked the perfect cake, place your order. If the bakery doesn't provide online checkout, give them a call and order over the phone. Let them know that a Getcho driver will deliver your sweet surprise.
Now you're all set to enjoy Getcho's speedy and delicious service. Download the Getcho app from the App Store or the Play Store.
Sending Your Cake Delivery Order
Getting a quote for your NYC cake delivery is as easy as pie, and you don't need an account to start. Simply enter the pickup and delivery addresses, and you'll receive pricing and time estimates instantly. After that, provide essential details for both pickup and delivery.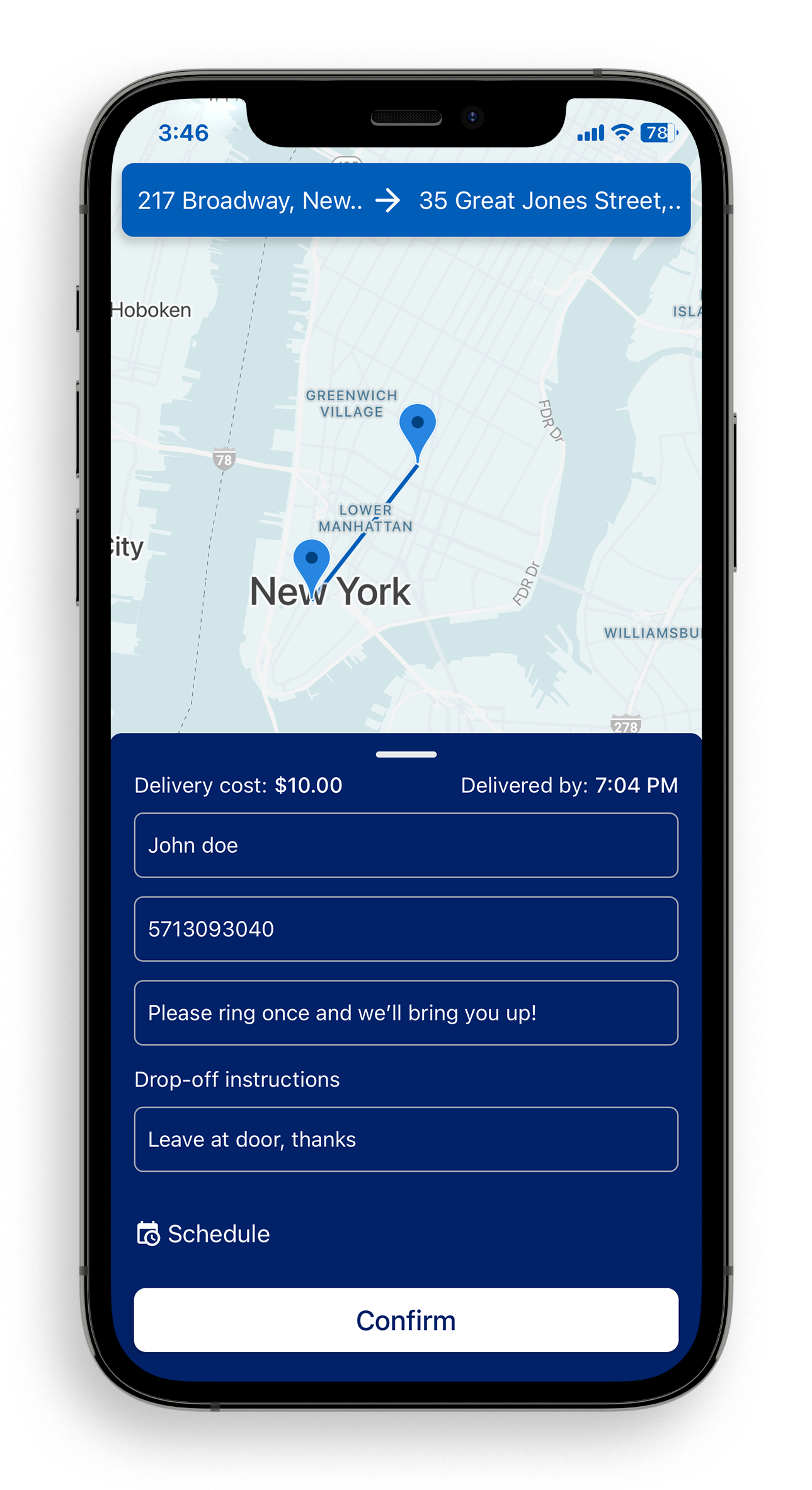 Pickup Details
Pickup for: Enter your name or the recipient's name, so the driver can easily identify the sweet treat.
Pickup contact number: Share your phone number so that the driver can contact you if necessary.
Pickup instructions: Include any additional information to ensure a smooth pickup, such as the order reference number provided by the bakery.
Delivery Details
Include any notes that might help the driver find the delivery location quickly. This could include office building details, room numbers, or specific instructions to make the delivery seamless.
Note: You may want to choose the car option for delivery if your cake is too large for a bike courier.
After completing these steps, Getcho will send you a tracking link, allowing you to follow your driver as they transport your delectable delight across the city. You can stay in touch with the driver and be in the loop at all times!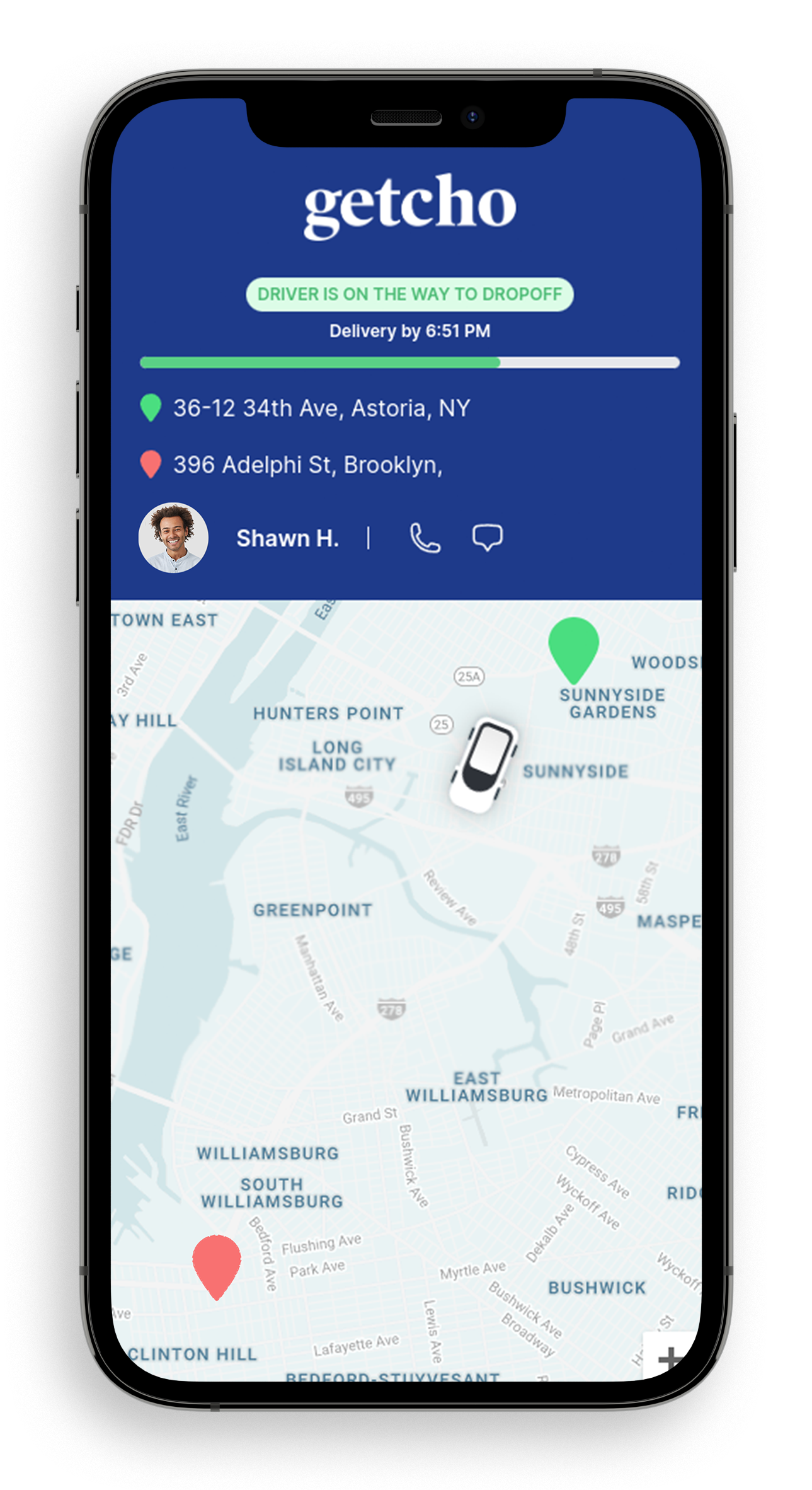 Example NYC Bakeries Offering Same-Day Cake Delivery
In the heart of New York City, you have a delightful array of options for same-day cake delivery. Whether you prefer the expert touch of renowned bakeries or the personal flair of homemade creations, Getcho has you covered. Here are some delectable choices:

Empire Cake NYC
Locations: Chelsea, Manhattan, New York
Locations: Various in Manhattan & Williamsburg, Brooklyn, New York
Locations: Various in Manhattan & Williamsburg, Brooklyn, New York
Locations: Various in Manhattan, New York
Locations: Various in Brooklyn, New York
But that's not all! You can put your culinary skills to the test, craft a custom cake, and have it delivered to your desired destination using Getcho. It's a wonderful way to add a personal touch to your surprise and make the celebration even more special. Whether you choose a bakery's finest or your homemade creation, Getcho ensures that same-day cake delivery in NYC is a breeze.
Why Choose Getcho for Same-Day Cake Delivery in NYC
For swift and seamless same-day cake delivery in NYC, Getcho is your trusted partner. Enjoy the feeling of surprising your loved ones, whether it's a birthday, an office celebration, or any special occasion. Getcho's efficient service ensures you can effortlessly share cakes and desserts, making your celebrations in the city extra special. Choose Getcho for a hassle-free cake delivery experience and sweeten the day for your loved ones, coworkers or friends.