Do you want to transport an item? Send a Getcho driver to your pickup spot and they'll deliver, on-demand, to any location within range.
Remember: If you ever need more help with your delivery, you can chat us on our support page. A human will be present to help you.
After downloading the app you may follow these simple steps:
1. Click on "Pickup address" and fill in the field with the pickup address or store name.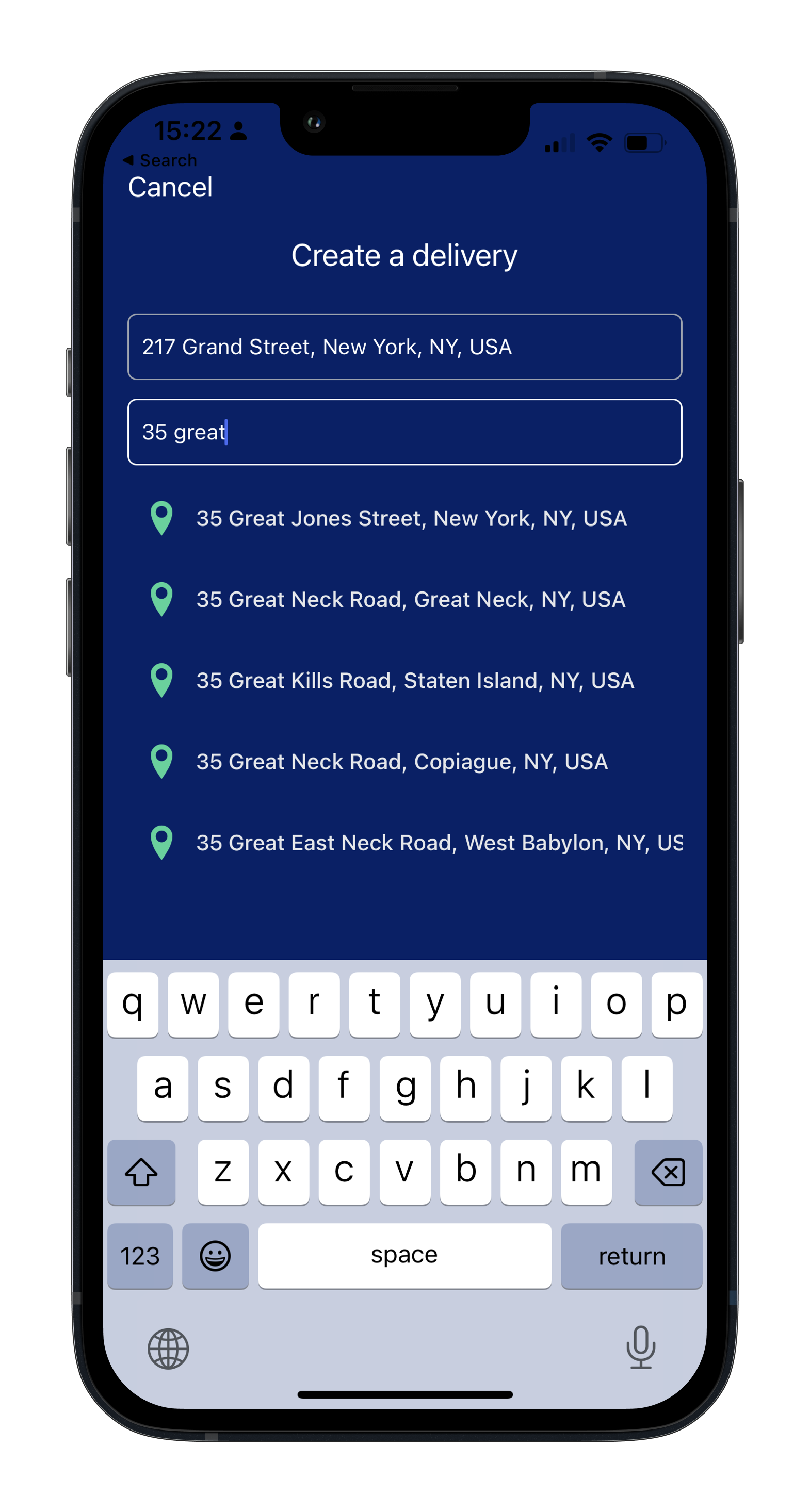 2. Fill out the form entirely. Please don't be shy with your notes If there is a unit number, include that. For curbside service or takeout, include your order number or name. Tell the driver everything they need to know to get your order to you, and Getcho will get it n againthere, pronto. When you're done, tap "Confirm."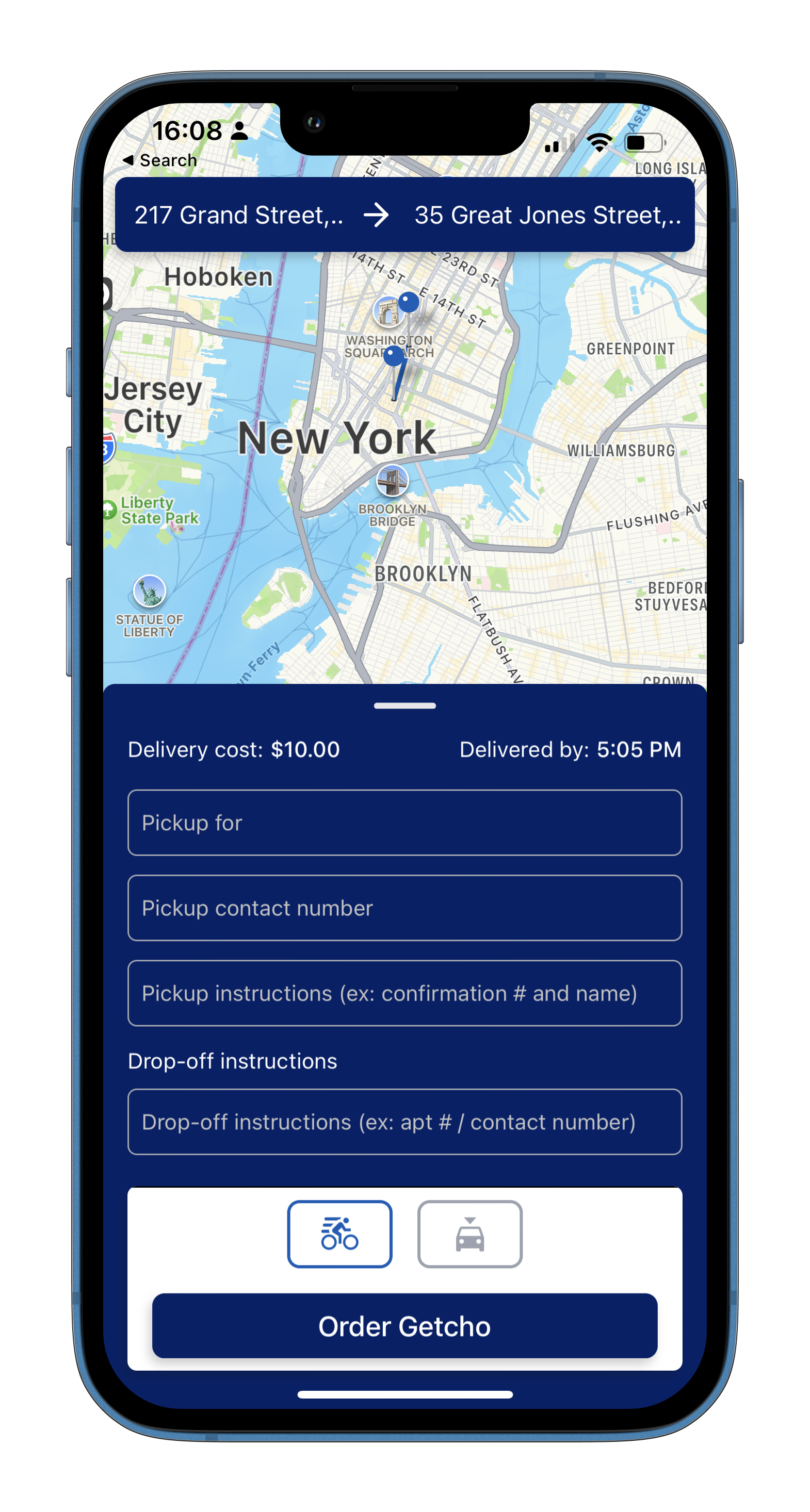 After you confirm the addresses, the pickup button will now show the first part of the pickup address. If you need to edit, simply tap the address.
3. If you have yet to signup please go through the process and add a payment method.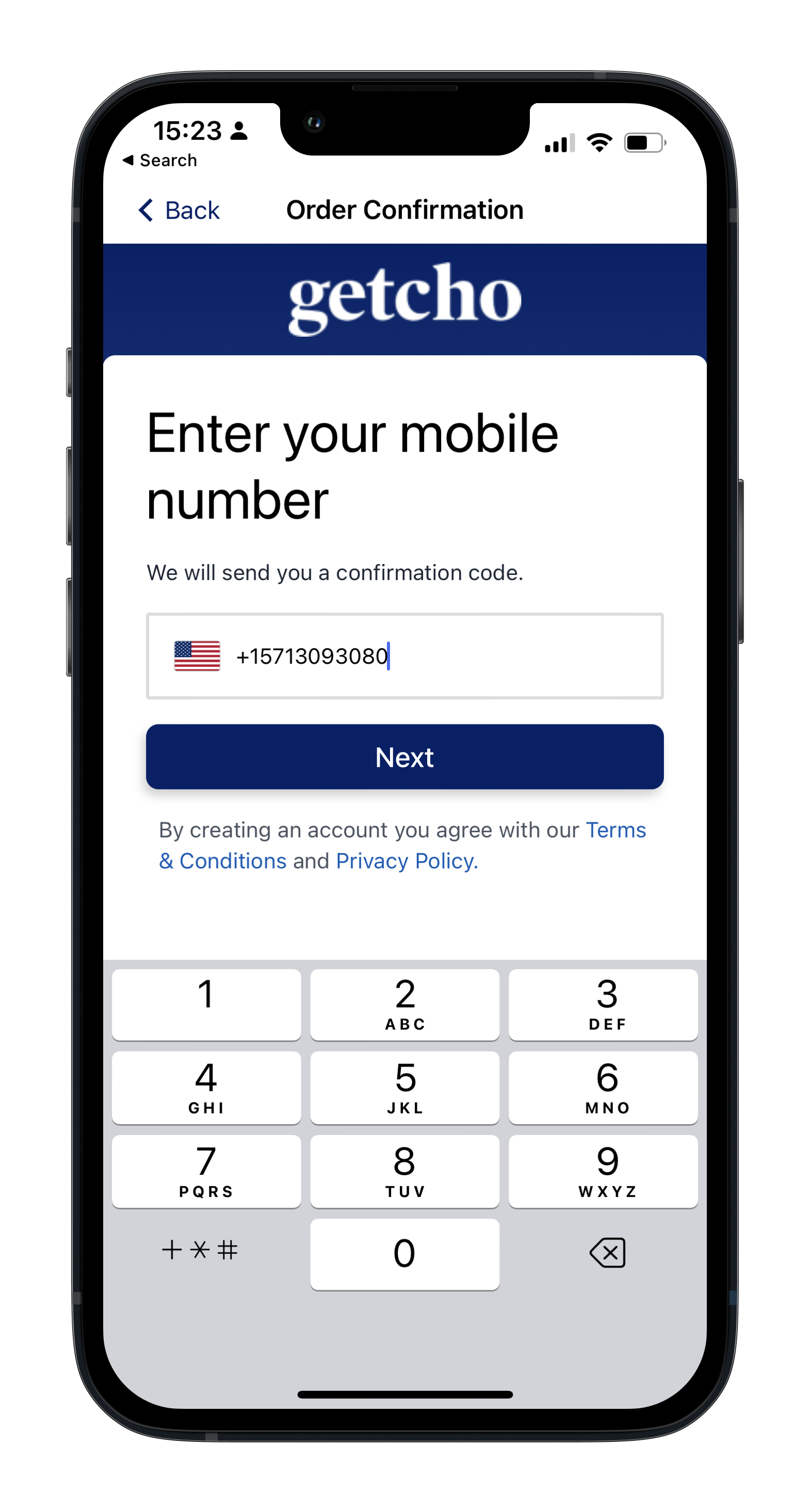 4. You're almost ready, but we just need one last step: Tell Getcho what you're delivering. If you want to send a driver now, add the name of the item you are transporting and hit "Order Getcho Now."
5. That's it! We will keep you updated with the status of your delivery on the "History" page.