Do you want to transport an item? Send a Getcho driver to your pickup spot and they'll deliver, on-demand, to any location within range.
Remember: If you ever need more help with your delivery, you can chat us on our support page. A human will be present to help you.
After downloading the app and going to the "Order" tab, you may follow these simple steps:
1. Click "Pickup details" and fill in the fields to describe your pickup spot.
2. If this Getcho is for a curbside pickup or food takeout order, toggle the switch at the top so it's on. This will make the process easier since Getcho won't need a pickup phone number.
3. Fill out the form entirely. If you're prompted to enter a "Pickup name," you can write the name of the person at the pickup point. (Maybe your sister is at her house with your left-behind sunglasses, or a doorman will meet the courier with some important documents.) While typing the address you will see suggestions. Click the right address to fill in the field. And please don't be shy with your notes If there is a unit number, include that. For curbside service or takeout, include your order number or name. Tell the driver everything they need to know to get your order to you, and Getcho will get it there, pronto. When you're done, tap "Confirm."
After you confirm, the pickup button will now show the first part of the pickup address. If you need to edit, simply tap the button again.
4. Tap "Drop-off details" and fill out the form to describe where the driver should go and what he or she should do. Be as detailed as you can, and if you don't mind, let us know whether you are sending alcohol. Our drivers can deliver alcohol, but due to regulations, they need to know ahead of time. When you're finished, tap "Confirm."
5. Once you're finished, you'll see a price and estimated delivery time. If those look A-OK, and you want to send a driver now, hit "Order Getcho Now." If you'd like to schedule this Getcho for a set pickup time, hit schedule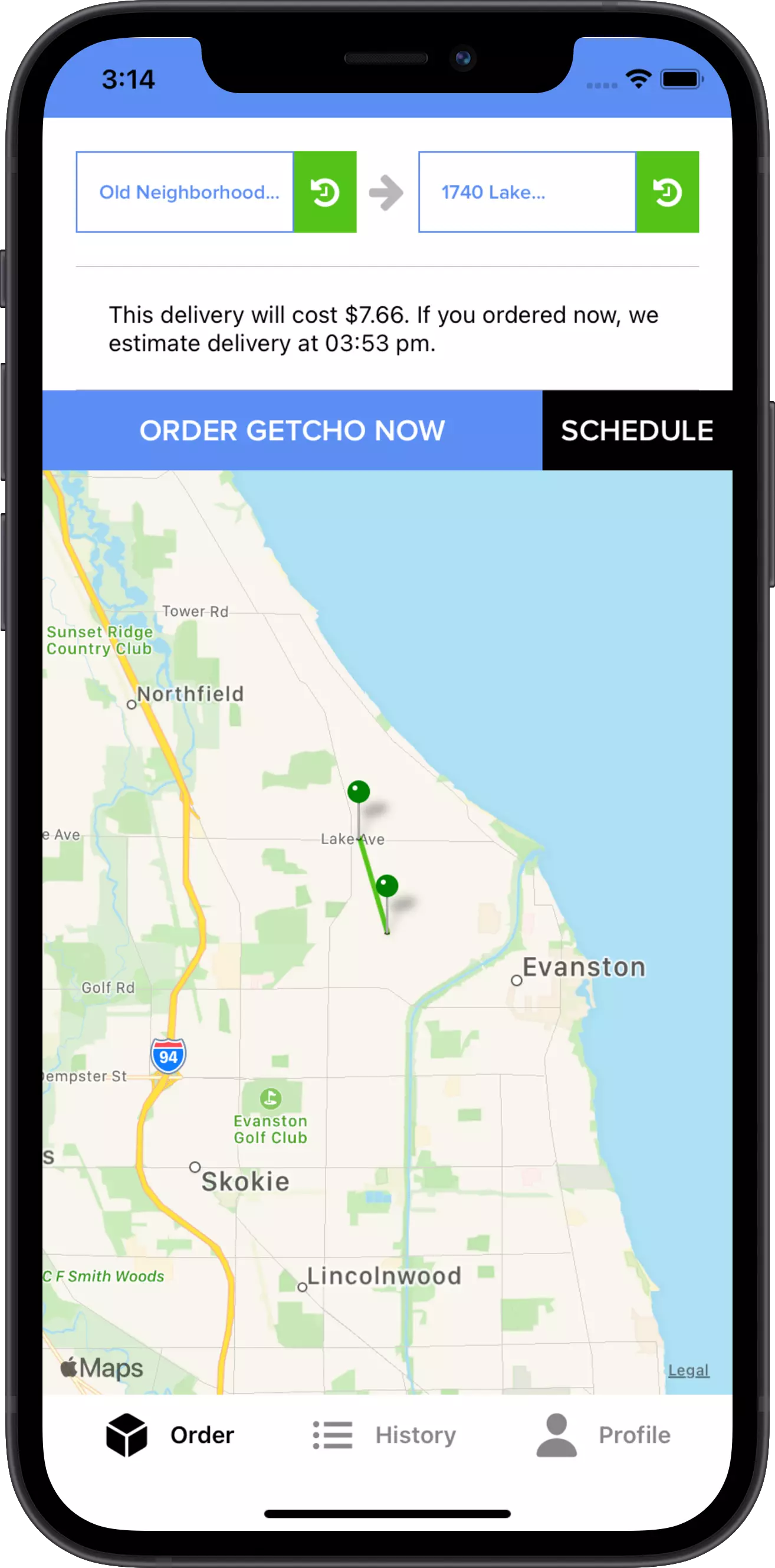 6. You're almost ready, but we just need one last step: Tell Getcho what you're delivering. If you're ordered a curbside pickup the app will show a default item that you can change if you'd like Add an item by entering a quantity, name and size. Clear an item by tapping the red button with the trashcan icon. When you've added everything, press "Next."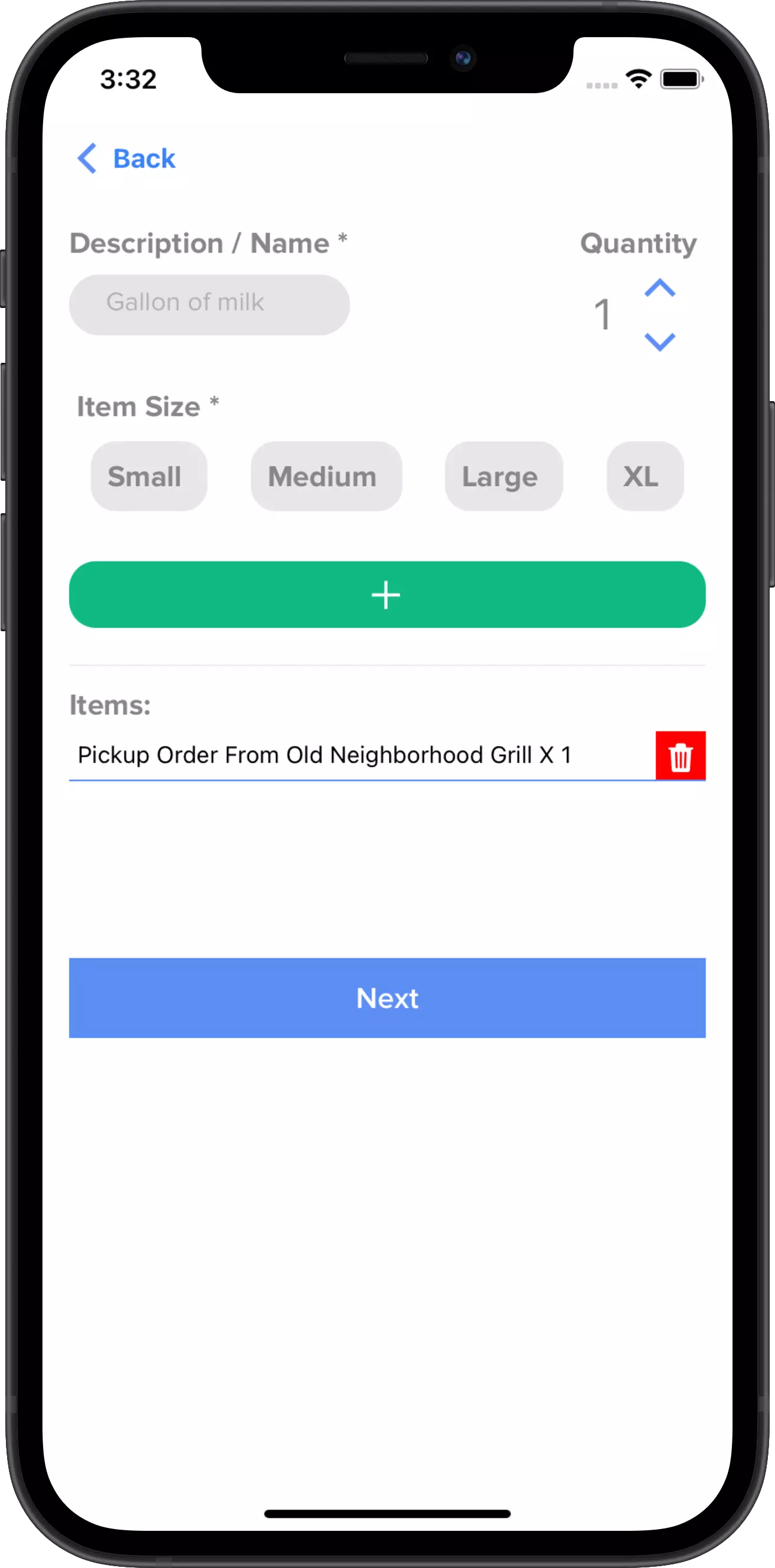 7. That's it! Getcho will ask one more time if that's everything, and you can press "Order" to send the driver. We will keep you updated with the status of your delivery on the "History" page.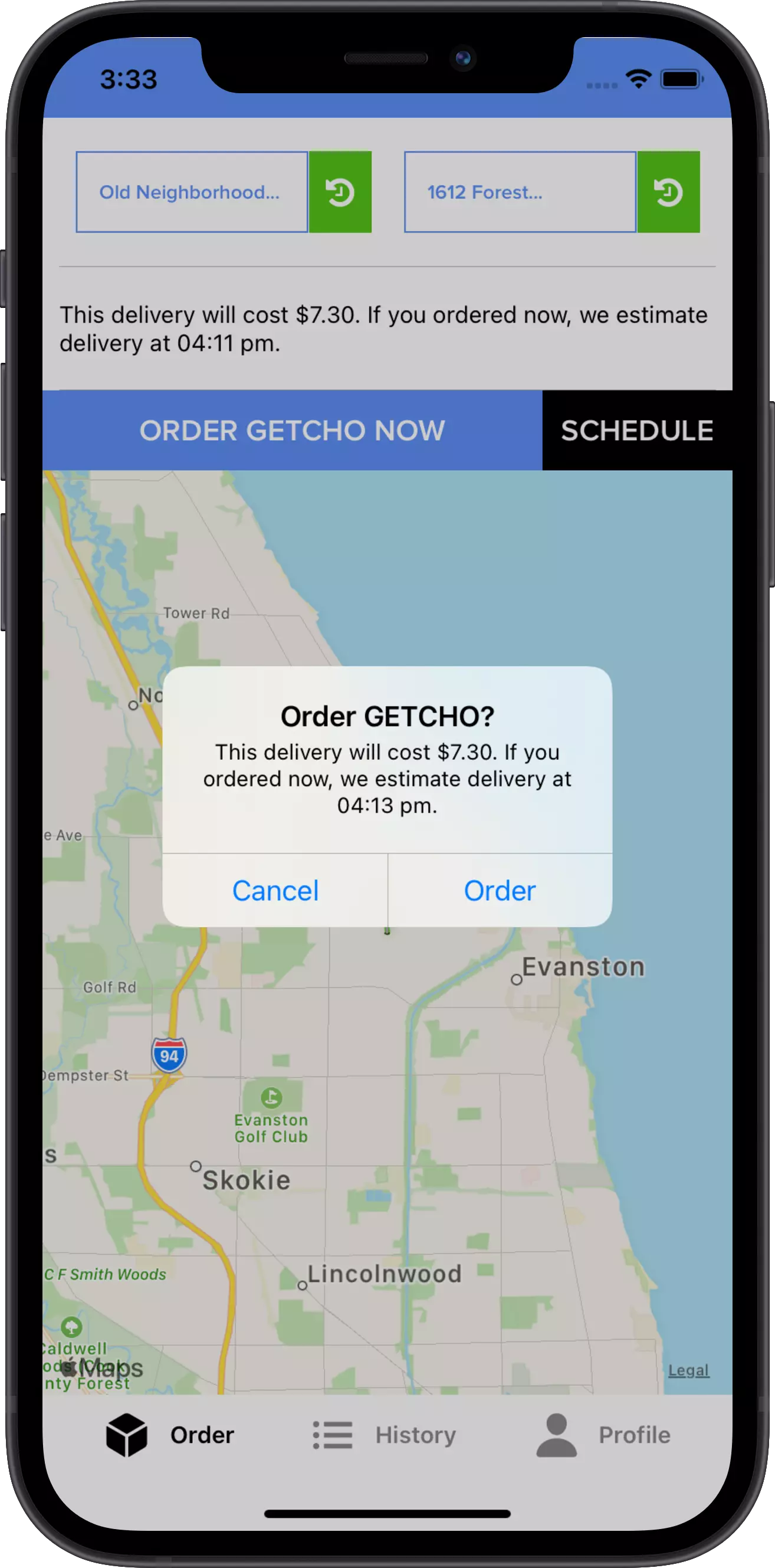 Scheduling a delivery with Getcho
---
When you press schedule, Getcho will ask you when you would like to schedule the driver to arrive at pick up.
The soonest you can schedule is 15 minutes into the future, but this doesn't mean your driver can necessarily get there that fast. Rest assured, Getcho will give you the best estimate.
After selecting a time and tapping "Confirm," just add your items and complete the order.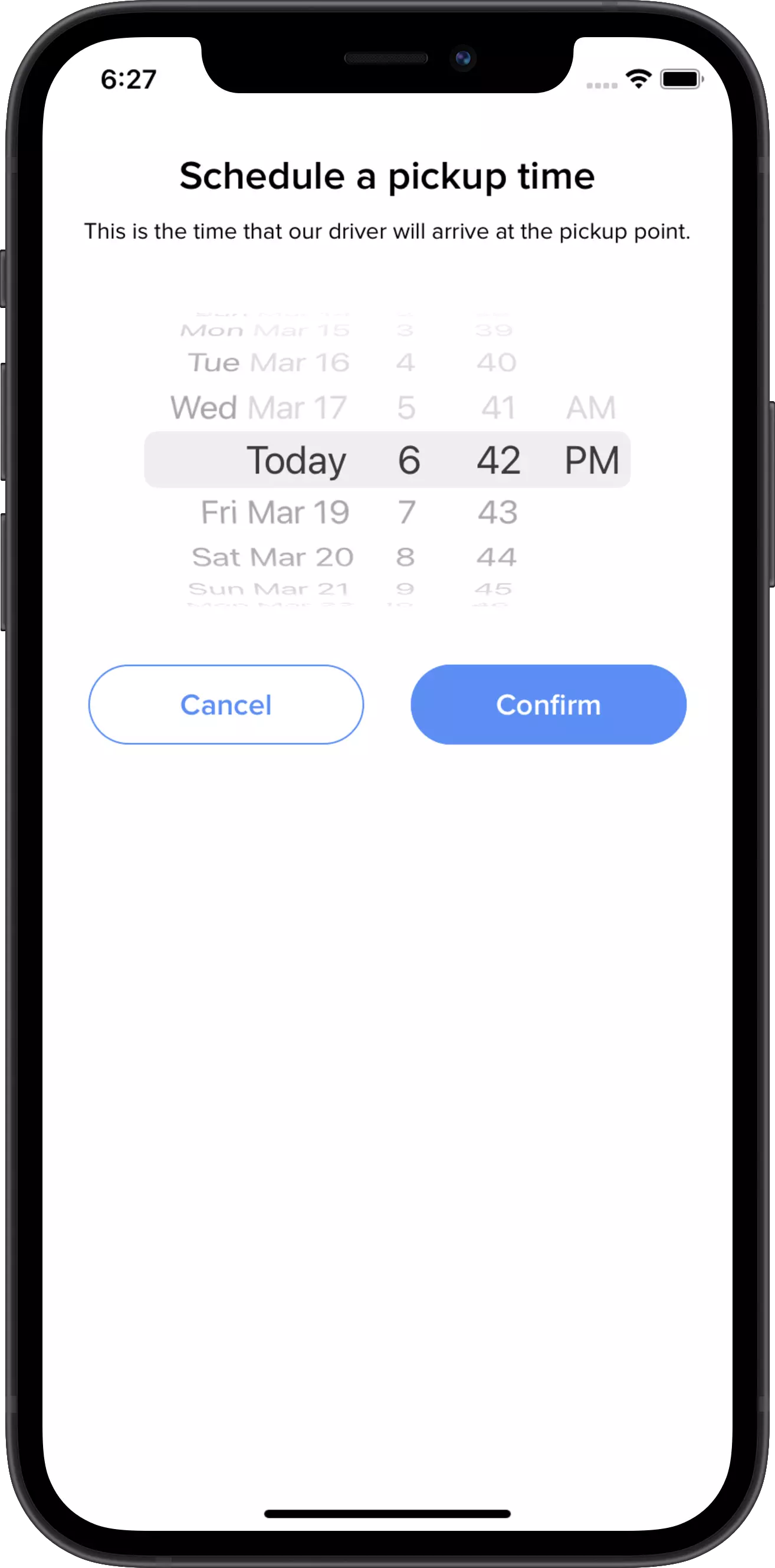 Reusing a previous order
If you want to re-order with the same information from your Getcho history, press the small green clock buttons next to the pickup and drop-off buttons. They'll pull up your past orders, and you can edit them to reflect any new updates.