NYC Grocery Pickup Made Convenient with Getcho
You've undoubtedly experienced the challenge of transporting bulky grocery items like jumbo packs of water bottles, sacks of fresh produce, or even those large bags of pet food. Wouldn't it be a relief to have someone else handle the heavy lifting and delivery while you sit back and relax? Welcome to Getcho, your ultimate solution for convenient NYC grocery pickup.
Getcho is a versatile, same-day, reliable delivery service that can fetch your groceries from various stores across the city, ensuring that you can stock up your pantry without the sweat and struggle.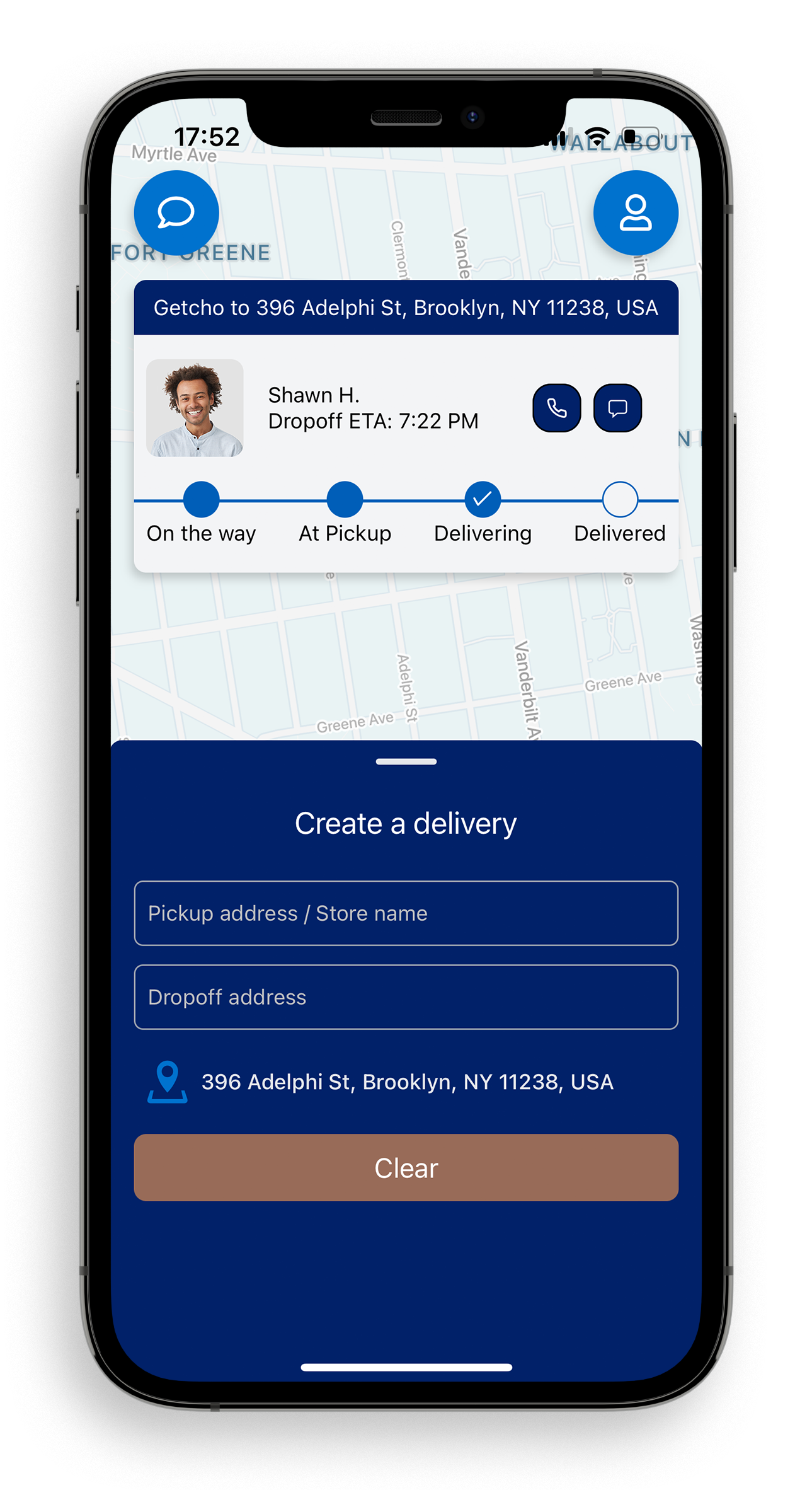 How to Use Getcho for Same-Day Grocery Pickup in NYC
To make the most of Getcho's on-demand grocery pickup service in NYC, follow these simple steps:
Start by browsing the web for nearby grocery stores or consult our handy list below for suggestions.
Check the store's website to verify the availability of your desired grocery items and confirm they offer same-day pickup.
Get an instant delivery quote using our user-friendly online quote generator.
Once you've made your grocery list, go ahead and place your order.
Now, you're ready to experience Getcho's speedy service. Download the Getcho app from the App Store or the Play Store.
Dispatching Your Courier for Grocery Pickup
Creating quotes for your NYC grocery pickup is a breeze, and you don't need an account to get started. Just enter the pickup and drop-off addresses to instantly receive pricing and time estimates. After that, provide the necessary details for both pickup and drop-off.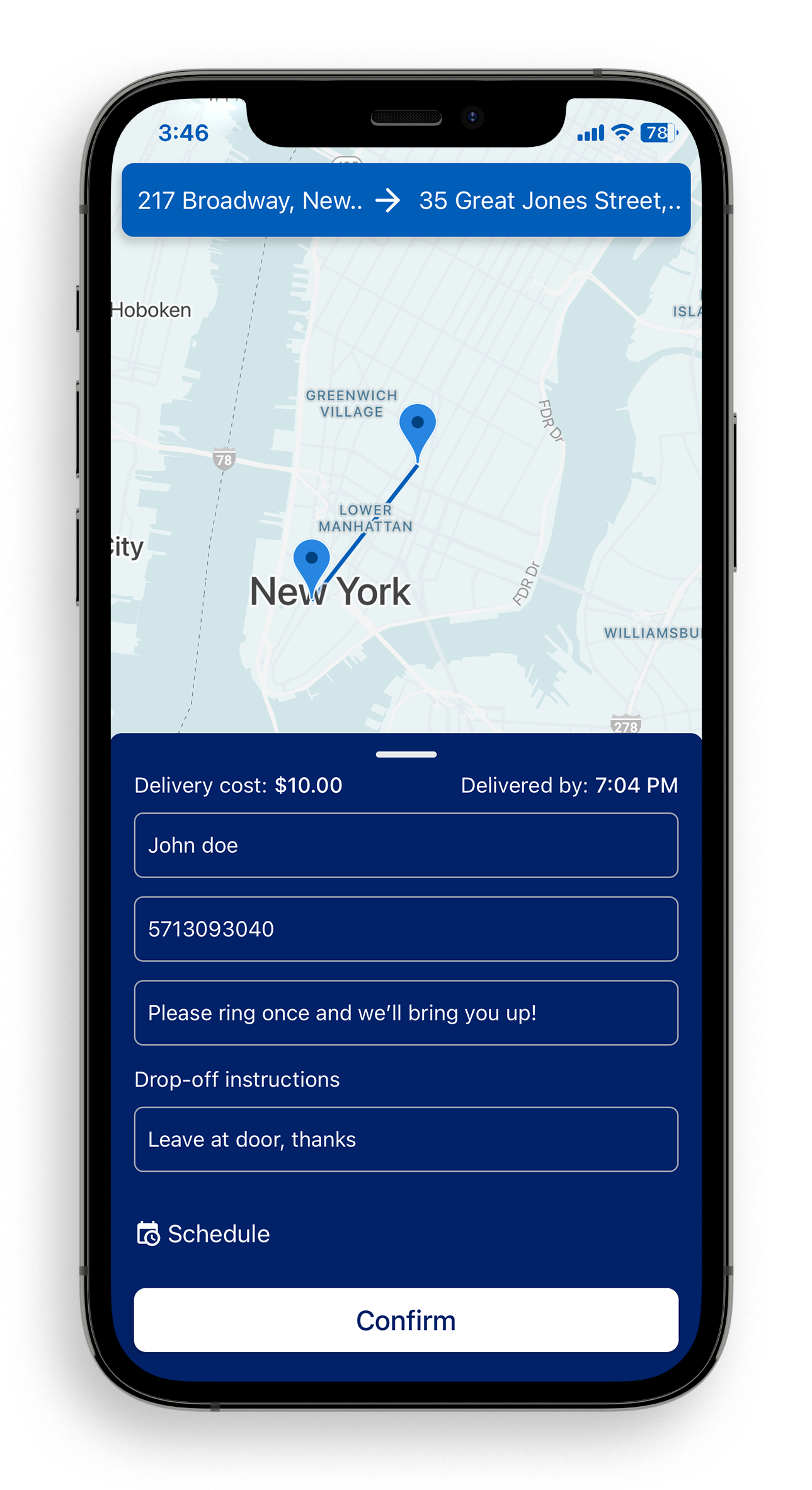 Pickup Details
Pickup for: Enter your name or the order's name, so the driver can easily identify your groceries.
Pickup contact number: Share your phone number, allowing the courier to reach you if needed.
Pickup instructions: Any additional information that helps ensure a smooth pickup should be included here. For example, if the store provides an order ID, make sure to include it in the "pickup notes."
Drop-Off Details
Include any notes that might assist the driver in finding your drop-off location. This could include apartment numbers, special instructions, or other pertinent details for a hassle-free delivery.
Once you've completed these steps, Getcho will send you a tracking link, enabling you to monitor your driver as they make their way across the city with your groceries. Feel free to reach out to the driver and stay in the loop at any time!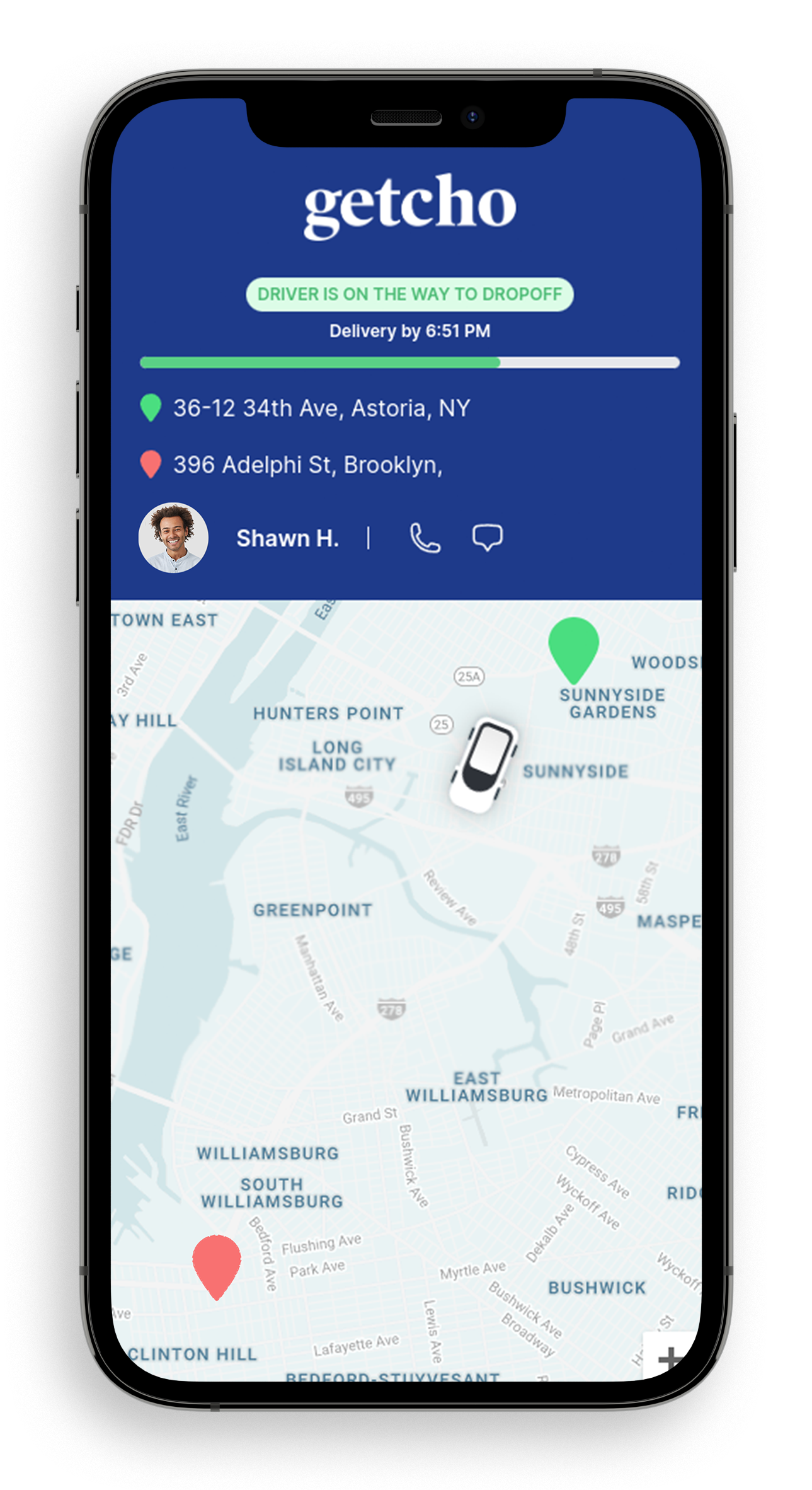 Example NYC Grocery Stores Offering Same-Day Pickup
While the choices are abundant, here are a few grocery stores in NYC that provide same-day pickup for your convenience:
Locations: Soho & Downtown Brooklyn, NY
Locations: Forest Hills & Williamsburg, NY
Locations: Various locations in NYC
Why Choose Getcho for Same-Day Grocery Pickup in NYC
For swift and convenient same-day grocery pickup in NYC, Getcho is your trusted app. Enjoy the convenience of acquiring your groceries without the need to take the train or carry heavy bags over long distances. Getcho's efficient service ensures you can effortlessly stock up your pantry, making your shopping experience in the city a breeze. Opt for Getcho to experience hassle-free NYC grocery pickup and save time and effort.