NYC Clothes Same-Day Pick Up with Getcho
New York City boasts an abundance of clothing stores, from high-end boutiques to thrift shops, offering styles to suit every taste. But what if you could snag those must-have garments from your favorite NYC stores and have them in your hands the very same day? Enter Getcho, your ultimate solution for NYC same day clothes pick up.
Getcho is a versatile, same-day, reliable delivery service that can fetch your clothing purchases from various stores across the city, ensuring that you can wear that perfect outfit for your special occasion or simply refresh your wardrobe.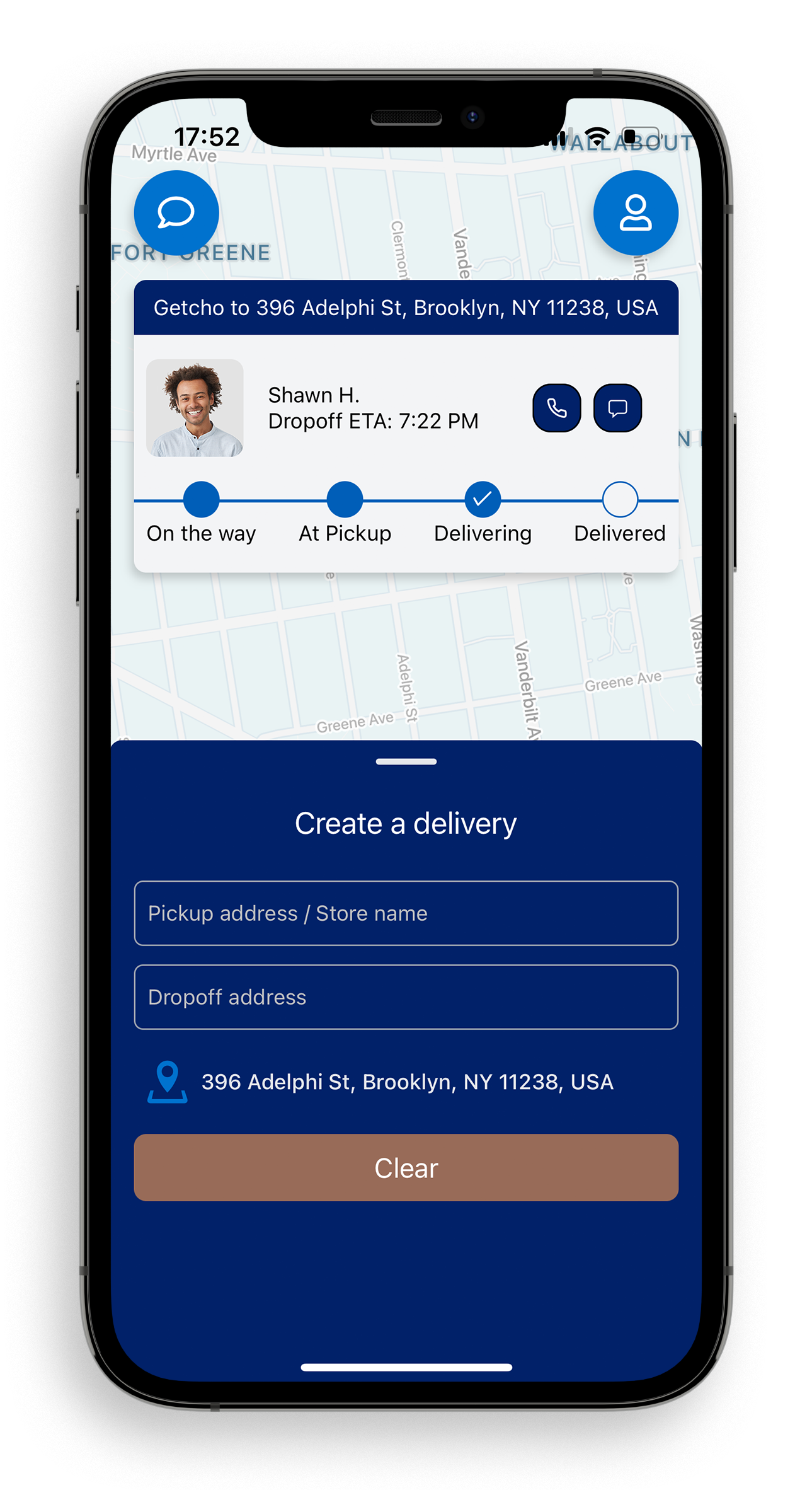 How to Use Getcho for Same-Day Clothes Pick Up in NYC
To make the most of Getcho's on-demand clothes pick-up service in NYC, follow these simple steps:
Start by browsing the web for nearby clothing stores or consult our handy list below for suggestions.
Check the store's website to verify the availability of your desired clothing item and confirm they offer same-day pickup.
Get an instant delivery quote using our user-friendly online quote generator.
Once you've made your choice, go ahead and purchase the clothing you desire. If the store doesn't offer online checkout, you can call and make your purchase over the phone. Let them know that a Getcho driver will pick up your clothes when they are ready.
Now, you're ready to experience Getcho's speedy service. Download the Getcho app from the App Store or the Play Store.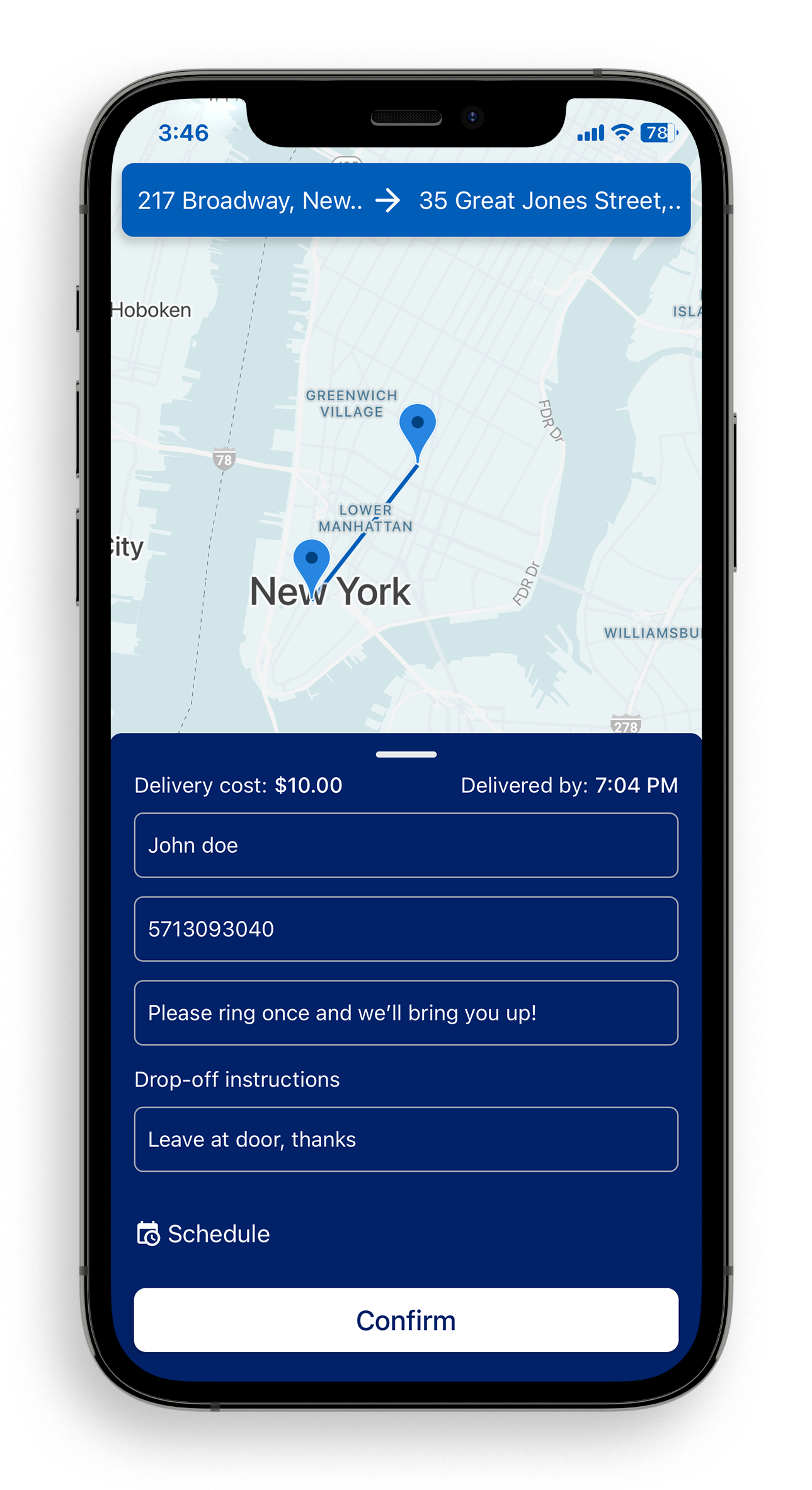 Dispatching Your Courier for Clothes Pick Up
Creating quotes for your NYC clothes pick-up is a breeze, and you don't need an account to get started. Just enter the pickup and drop-off addresses to instantly receive pricing and time estimates. After that, provide the necessary details for both pickup and drop-off.
Pickup Details
Pickup for: Enter your name or the order's name, so the driver can easily identify your clothing items.
Pickup contact number: Share your phone number, allowing the courier to reach you if needed.
Pickup instructions: Any additional information that helps ensure a smooth pickup should be included here. For example, if the store provides an order ID, make sure to include it in the "pickup notes."
Drop-Off Details
Include any notes that might assist the driver in finding your drop-off location. This could include apartment numbers, special instructions, or other pertinent details for a hassle-free delivery.
Once you've completed these steps, Getcho will send you a tracking link, so you can monitor your driver as they make their way across the city with your fabulous fashion finds. Feel free to reach out to the driver and stay in the loop at any time!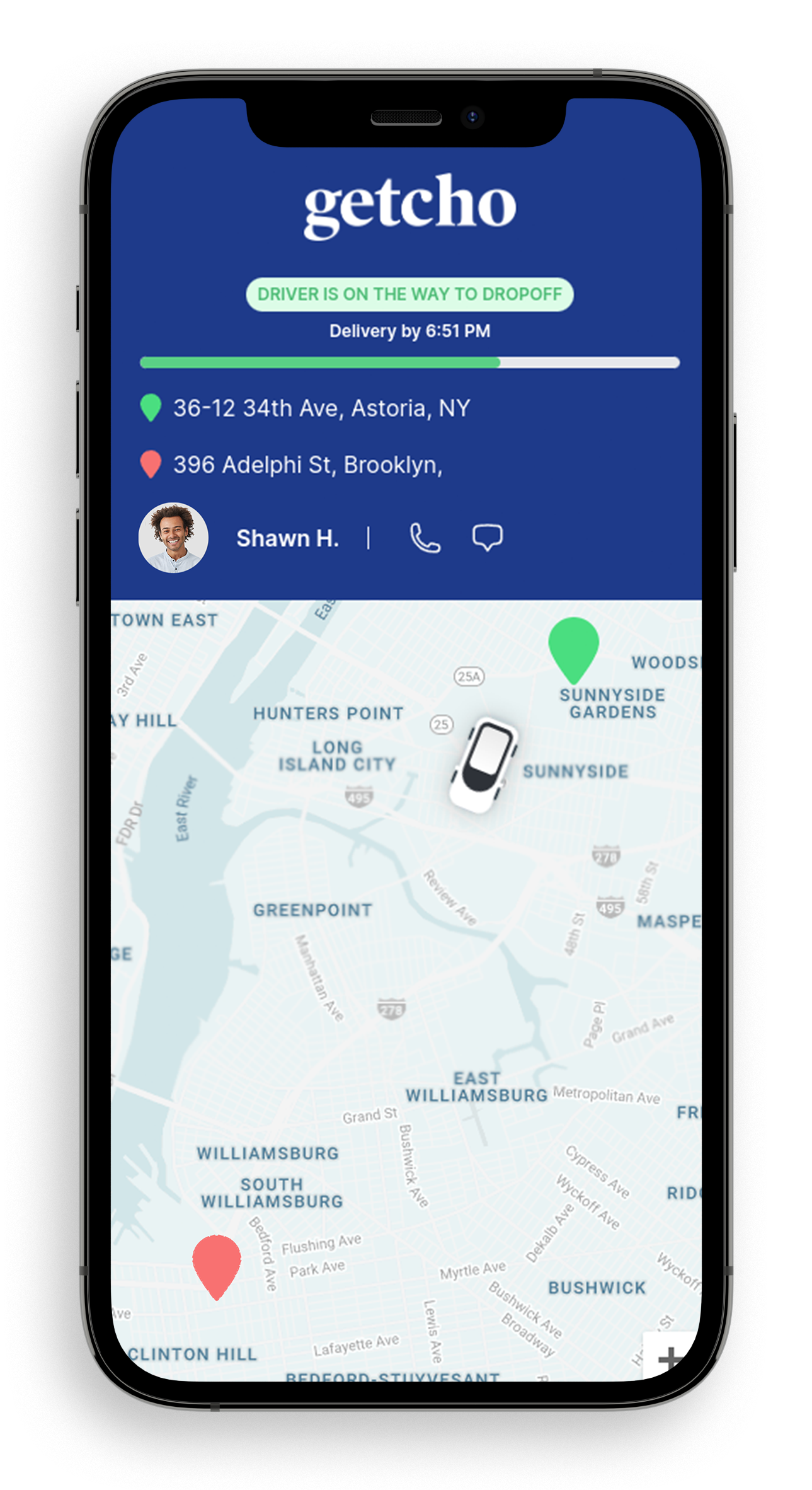 Example NYC Clothing Stores Offering Same-Day Pick Up
While the choices are abundant, here are a couple of clothing stores in NYC that provide same-day pick-up for your convenience:
Locations: Manhattan, New York & Brooklyn, New York (various locations)
Locations: Manhattan, New York & Brooklyn, New York (various locations)
Bloomingdale's NYC Clothes Pick Up
Locations: Manhattan, New York (Upper East Side & Soho)
Locations: Manhattan, New York & Brooklyn, New York (various locations)
Locations: Manhattan, New York (Soho)
Why Choose Getcho for Same-Day Clothes Pick Up in NYC
For swift and seamless same-day clothes pick-up in NYC, Getcho is your trusted partner. Enjoy the convenience of quickly acquiring the clothing you need, whether it's a last-minute outfit or a spontaneous wardrobe update. Getcho's efficient service ensures you can effortlessly access your latest fashion finds, making your shopping experience in the city a breeze. Opt for Getcho to experience hassle-free clothes pick-up and fulfill your fashion desires on the spot.