Get Your MoMA Design Store Order with Same-Day Delivery from Getcho
Are you on the lookout for original and distinctive gifts that showcase the creativity and innovation of New York? Look no further! With our same-day delivery service, you can have MoMA Design Store items delivered right to you or a loved one in no time. Experience the convenience of quick and hassle-free delivery with Getcho. With Getcho, your ultimate delivery service is just a click away! How to Getcho MoMA Design Store items for same-day delivery
Getcho offers an on-demand delivery service with low prices and great customer service. Our unique peer-to-peer model gives you more freedom and flexibility for your deliveries. In addition to sending items to friends and loved ones, you can also use Getcho to pick up your MoMA Design Store order for in-store pickup orders. Simply place your order on momastore.org and use the Getcho app to send a driver to pick it up for you on the same day.
Place your MoMA Design Store in-store pickup order
Start shopping for your favorite items. In order to check for in-store pickup availability, click on "Pickup in-store".

Once you are done shopping, proceed to checkout.

If you want items for same-day pickup, you will need to toggle "In New York City? Pick up today.". Once you do, select the store closest to your drop-off location.

Done! Finalize the checkout process and you will received a confirmation that your order was received. Note: this does not mean your order is ready for pickup just yet!

Once your order is ready for pickup, you will receive an email with pickup information. Keep your order confirmation number and take a screenshot of it, as you'll need to share these with your Getcho driver!
Download Getcho
Download the Getcho app from the App Store or the Play Store and create a free account if you don't have one yet.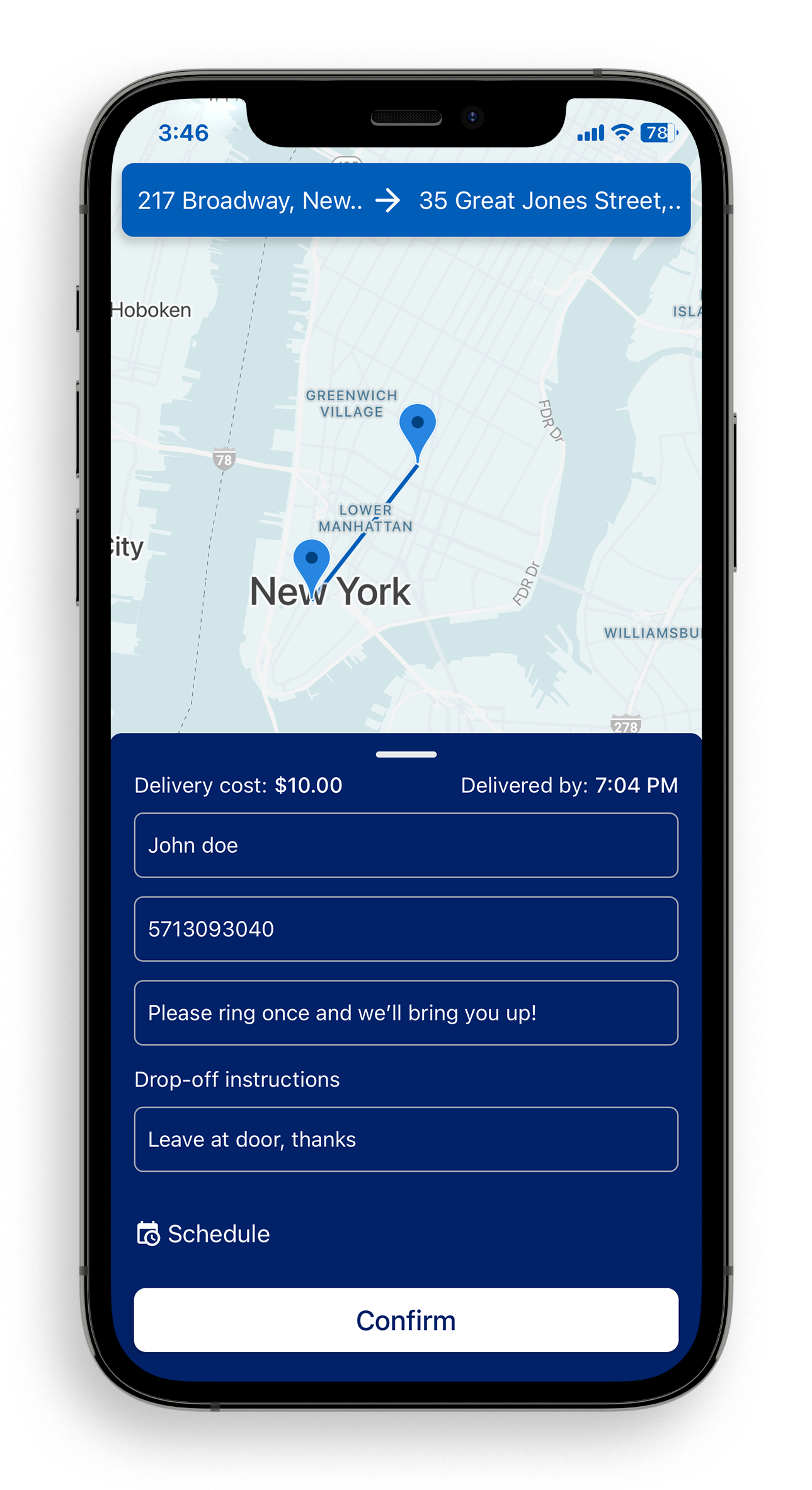 Input your pickup details
Store address: Ensure you enter the correct MoMA Design Store location address. Start typing MoMA Design Store, and you'll see the nearby locations.

Name on order: Enter the name you used for the order.

Phone number: Provide your phone number so the driver can contact you if needed.

Pickup Notes: Include all the information your driver will need to locate your order, such as:

"This is an in-store order under John Smith. Order #123456. Call if you encounter any issues!"
Input your drop-off details
Enter your phone number and any notes that will assist the driver in locating you for the drop-off (apartment number, special instructions, etc…).
Submit your order now or schedule it for later. Getcho will send you a tracking link to monitor your driver's progress. Feel free to contact your driver and check in anytime!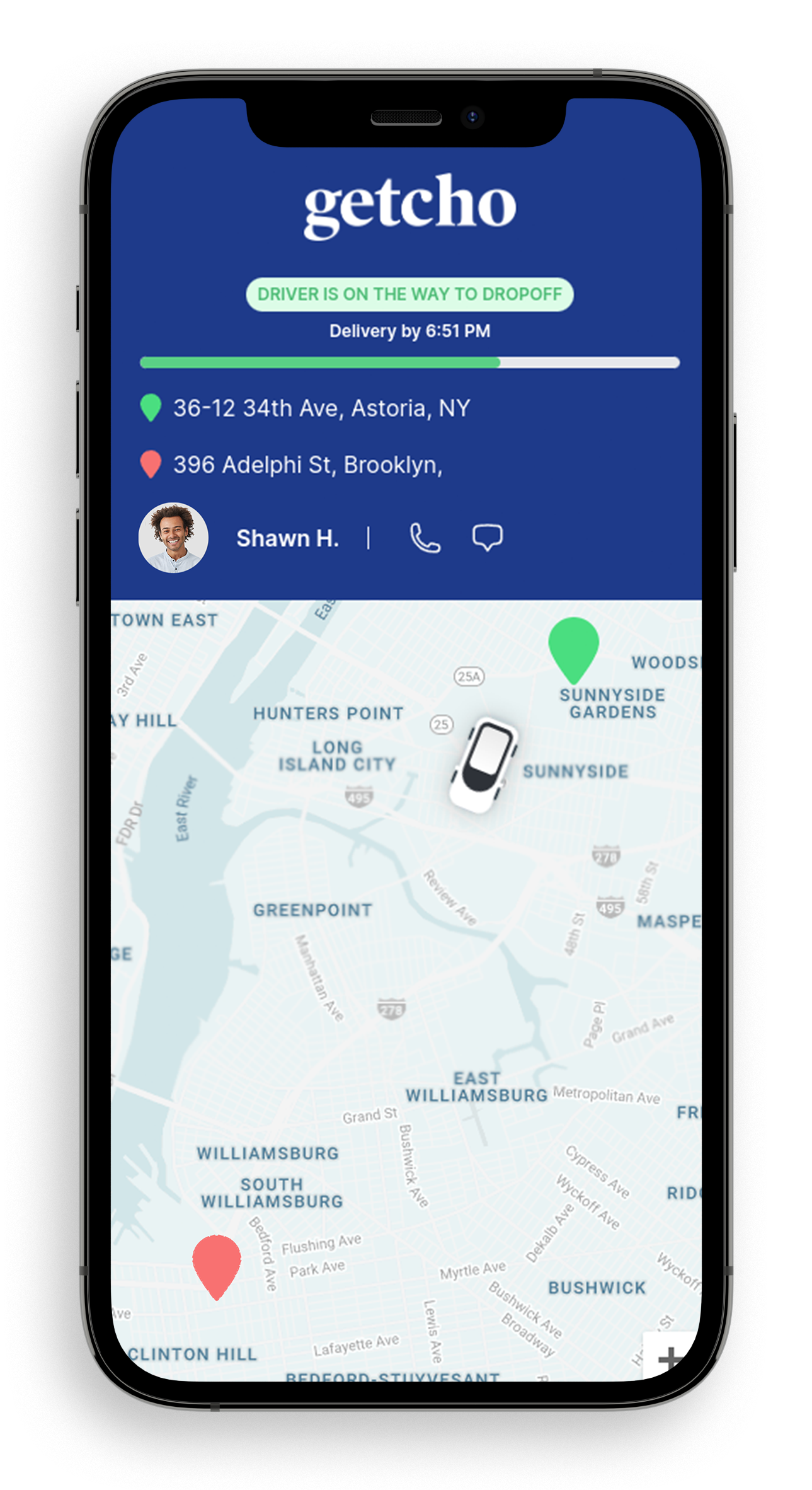 Help your driver find your order
Once your driver is on the way, you just have one more step: send your driver a screenshot of the order confirmation email you received.
That's it! Your driver will pick up your MoMA Design Store order and deliver it directly to you. Enjoy the time you saved by using Getcho.
Conclusion
Utilizing Getcho for MoMA Design Store in-store pickups is a straightforward and convenient way to send unique and cool gifts without leaving your home. With our swift courier network and user-friendly platform, Getcho ensures deliveries are a breeze. If you're a MoMA Design Store enthusiast searching for a hassle-free pickup experience, make sure to use Getcho for your next in-store pickup.