Are you looking for a hassle-free way to have your Home Depot order conveniently delivered right to your doorstep? Look no further! Getcho offers a seamless and user-friendly solution for same-day Home Depot delivery, ensuring your essential home improvement supplies are just a few clicks away.
How to Get Same-Day Home Depot Delivery with Getcho - Buy Online, Getcho to the Store, and More
Getcho is here to help you order on-demand deliveries at low prices with great customer service. Unlike many other couriers you might encounter, Getcho is peer-to-peer. That means you aren't limited to ordering only from a store or business. For Home Depot, you can choose the pick-up in store option and dispatch a courier to have your items delivered to your doorstep. If you prefer shipping, Home Depot needs 3-5 business days for delivery in addition to order processing time which varies by product.
All you need to do is place a curbside pickup order at homedepot.com, then use the Getcho app to send a driver to pick up your purchase. (Example: Same-day delivery with any curbside)
Home Depot Curbside Pickup - Select Store Pickup Option
At checkout, make sure you select "Store Pickup."

After you make your purchase you should get an email confirmation that looks like this: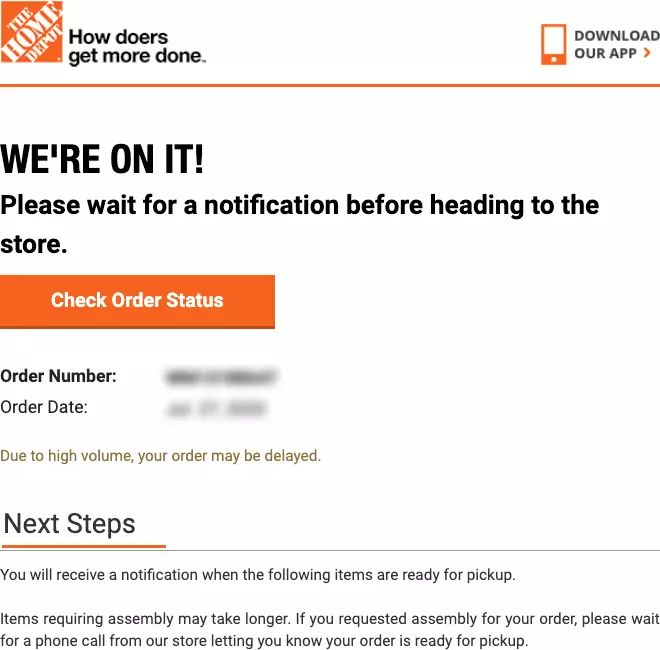 About 10 to 15 minutes after you place your order, you will receive another email that tells you all your order is ready for pickup. Here's how it might look: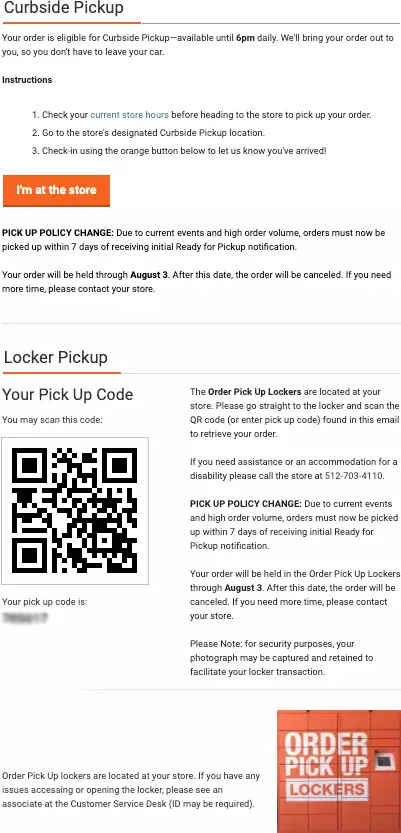 Hold onto your store locker number and pick up code, which you'll need to share with your Getcho driver.
Getcho Curbside & In-Store Pickup
Download the Getcho app from the App Store or the Play Store and create a free account if you don't have one.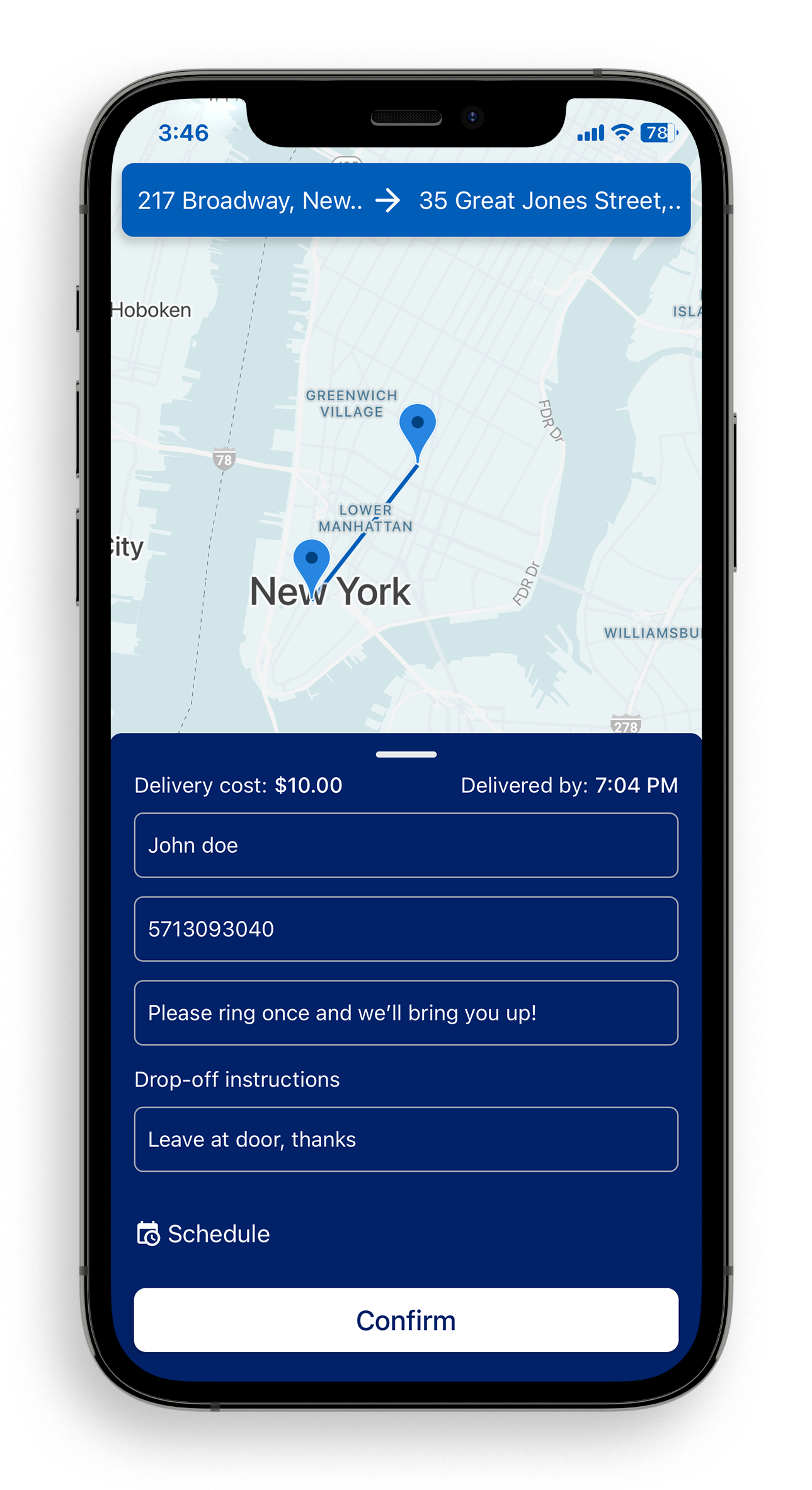 Pickup Details - Scheduled Delivery and More
Store address: Make sure you enter the address for the right Home Depot location. Start typing Home Depot and you'll be able to see the locations near you.
Name on order: Enter your name.
Pickup notes: Enter in all of the information your driver will need to find your order. Something like: "This is a Home Depot curbside order under John Smith. You need to use the code 1234 at the pick-up lockers to obtain it. Call if you have any problems!"
Drop-off Details - Delivery to Your Doorstep
This form is pretty clear-cut. Enter your phone number and any notes that will help a driver find you to drop off your order (apartment number, special instructions, etc...)
That's it! Submit your order now, or schedule it if a later time works better for you. Getcho will send you a tracking link to follow where the driver is, and you can contact your driver at any time.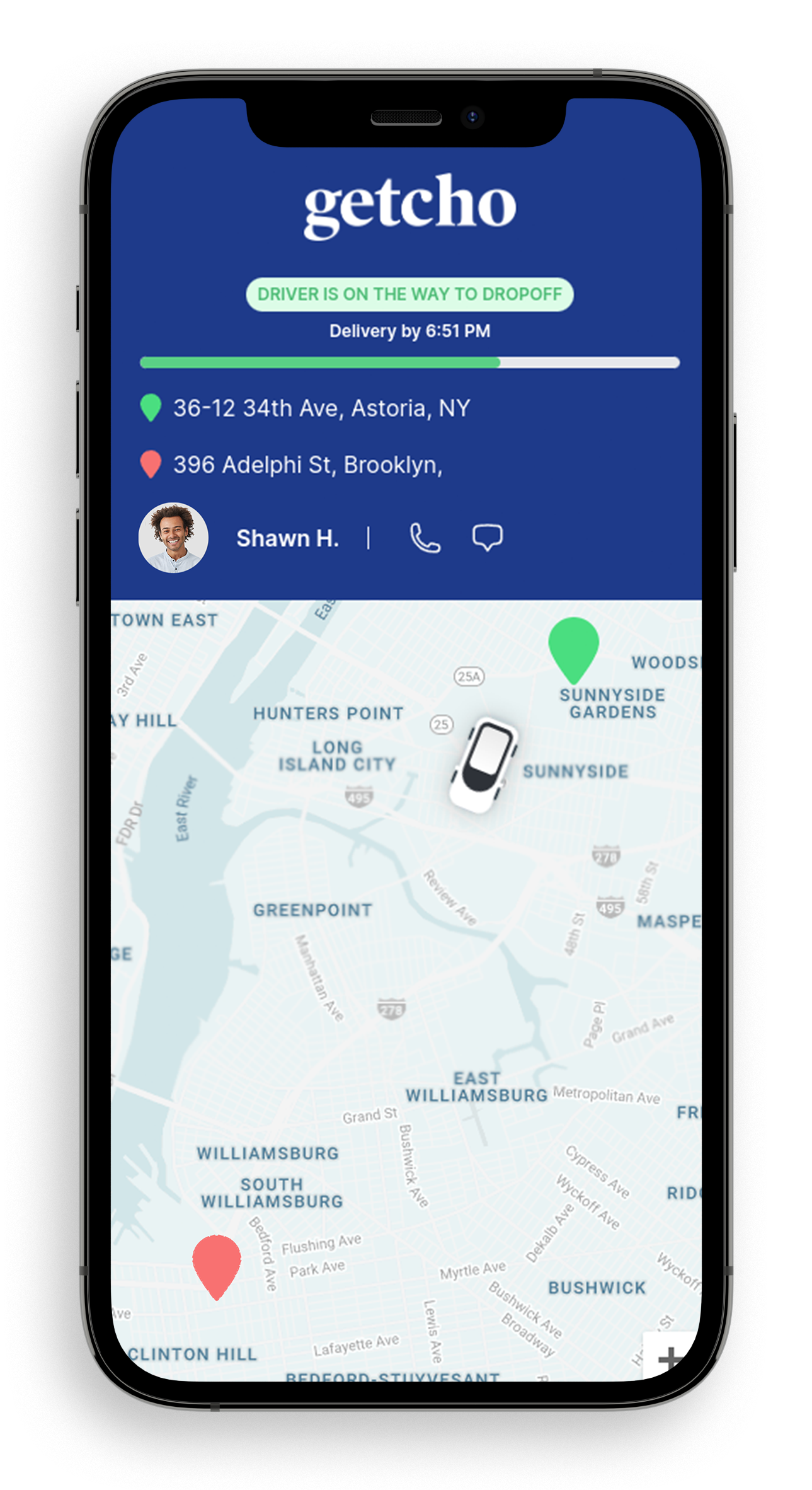 Why Choose Getcho for Home Depot Same-Day Delivery
Using Getcho for Home Depot curbside pickups is a straightforward and convenient way to get your essential home improvement supplies without leaving your home. With our efficient courier network and user