Half Price Books same-day delivery

Half Price Books
Half Price Books has an amazing store presence and an even better book catalog. They also sell puzzles, movies, and music. HPB often beats Amazon on price in spite of maintaining a physical inventory.
Check if there's a nearby store– if you're within 10 miles of one, there's a good chance you'll be reading that hard copy today.
Getcho Half Price Books
HPB offers $3.99 shipping in a few days. If you can't wait, Getcho has you covered for same-day delivery.
How to Getcho HPB
If you need more help with a HPB Getcho, just text "HPB" to ‪(213) 493-8631‬
Find the closest Half Price Books location using their store-finder.
Make sure the store is in range; go to Getcho's homepage and paste the store's address in the "pick up address" field, and your address under "drop-off address".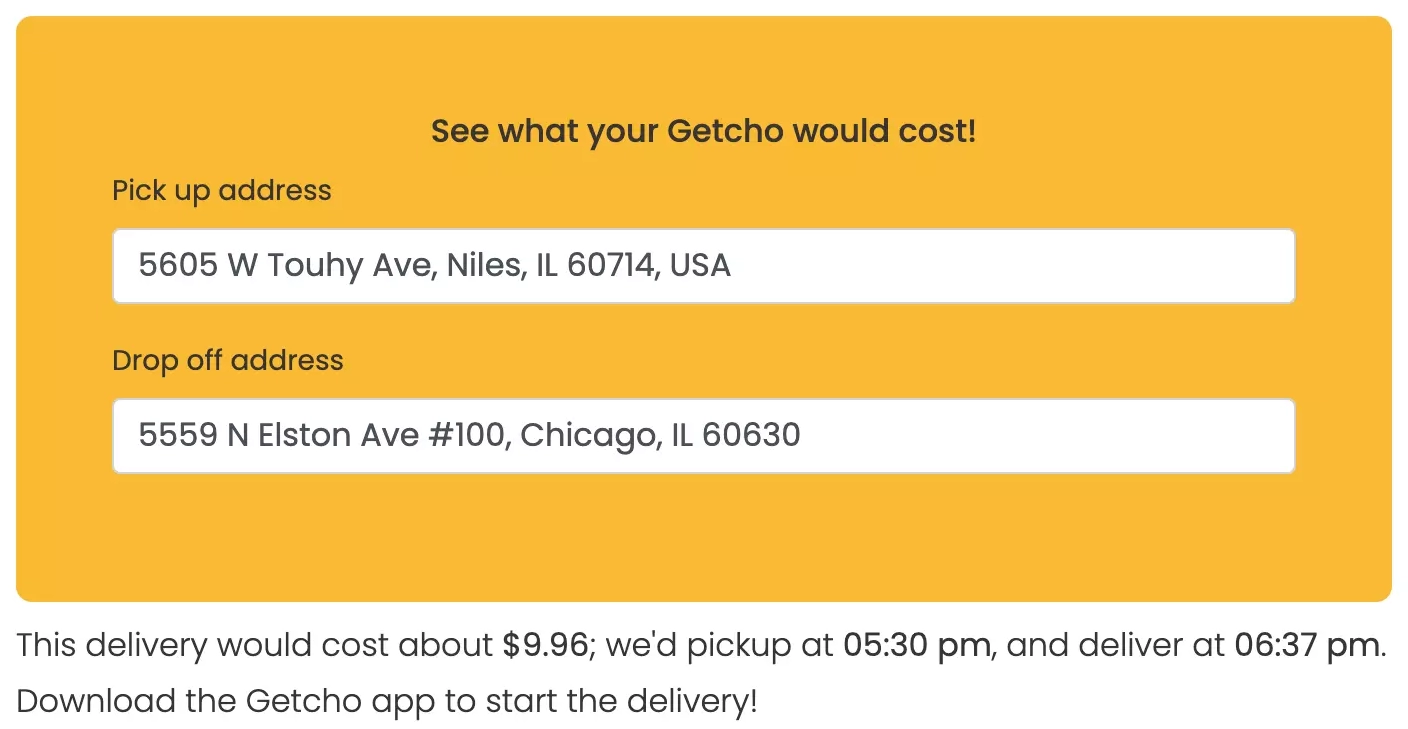 Back on the HPB store-finder, click on the store's thumbnail. This will take you to this location's website.
Search for any title on this specific store's catalog. Check-out being sure to select "Pickup at store", NOT shipping.

Wait for an email from HPB letting you know that the book is ready to pickup– this usually comes within an hour. Then download the Getcho iOS or Android app, sign-up for free, and order your Getcho delivery. Make sure that the drop-off name matches the name on your Half Price Books order, and put the order from your confirmation email into the pickup notes.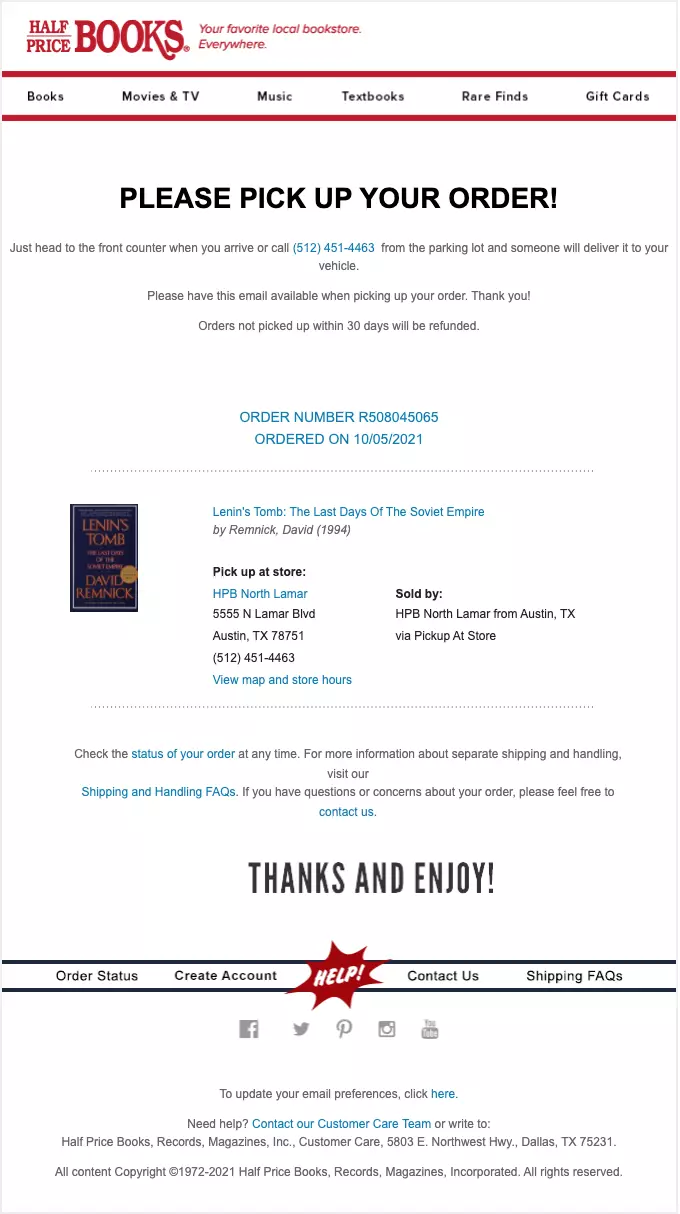 That's it! Email support@getcho.app if there's anything we can do to help.
Example book Getcho's
Locations: Austin, TX
Locations: Illinois
Locations: Brooklyn, NY (Flatbush and Fort Greene)
Locations: Brooklyn, NY