Bookends & Beginnings same-day delivery

You can find "the speakeasy for books" at 1712 Sherman Avenue, Alley #1, Evanston, IL.
These guys have a loyal following and a tremendous catalog. Owner Nina Barrett is an author herself.
Getcho Bookends & Beginnings
Bookends & Beginnings offers nationwide USPS shipping from Media Mail ($6) to Ground Shipping (~$15).
If you're near Chicago's North Shore, Getcho has you covered for same-day delivery from Bookends & Beginnings.
How to Getcho
If you need more help with a Bookends & Beginnings Getcho, just text "Bookends" to ‪(213) 493-8631‬
Make sure Bookends & Beginnings is in range of your destination; go to Getcho's homepage and paste 1712 Sherman Avenue, Evanston, IL, USA in the "pick up address" field, and your address under "drop-off address".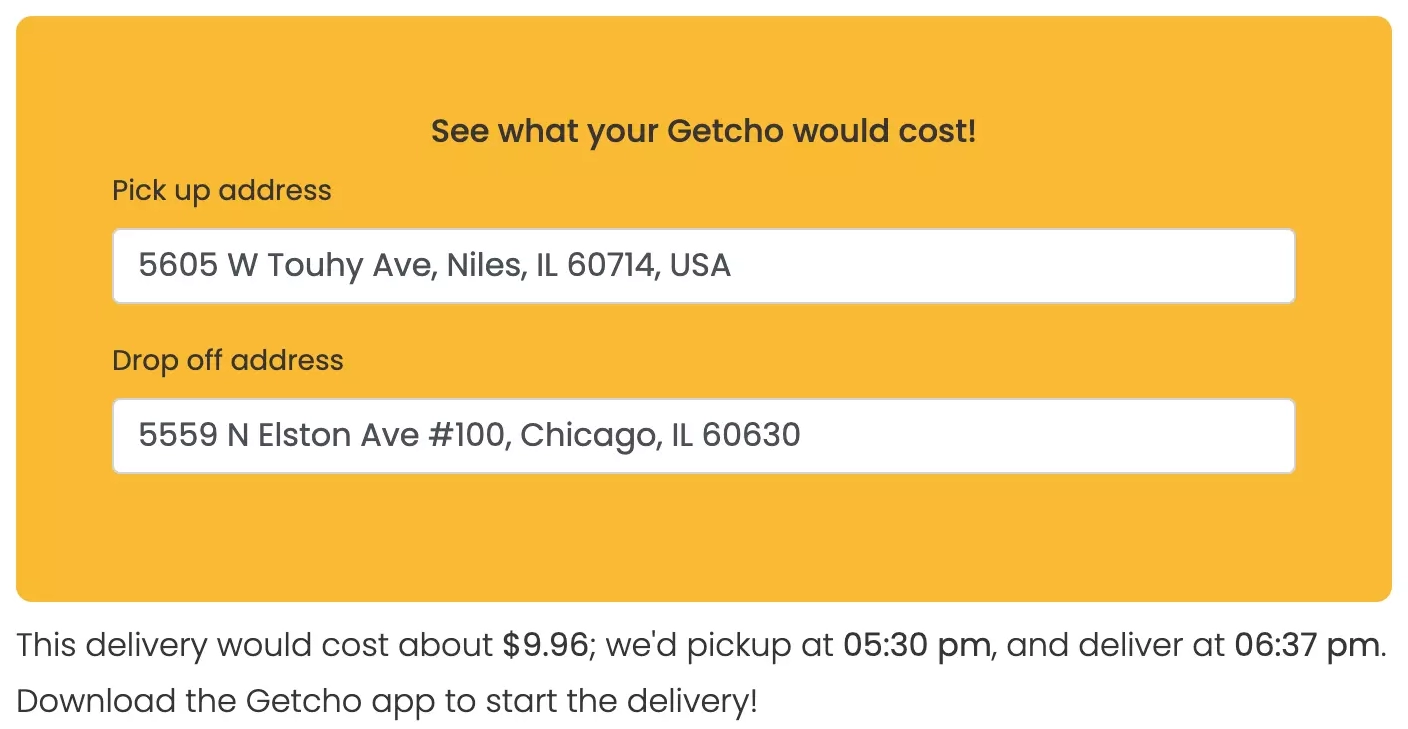 Search for any title on their catalog. Add to cart then Proceed to checkout and be sure to select "In-store pickup" under Calculate shipping cost . Complete your order– you should get a confirmation email.

Wait for a second email from Bookends & Beginnings letting you know that the book is ready to pickup– this usually comes within a few hours. Download the Getcho iOS or Android app, sign-up for free, and order your Getcho delivery. Make sure that the drop-off name matches the name on your Bookends & Beginnings order, and put the order # from your confirmation email into the pickup notes.
That's it! Email support@getcho.app if there's anything we can do to help.
Example book Getcho's
Locations: Arizona, California, Georgia, Idaho, Illinois, Indiana, Iowa, Kansas, Kentucky, Minnesota, Missouri, Nebraska, Ohio, Oklahoma, Pennsylvania, Tennessee, Texas, Washington, Wisconsin
Locations: Austin, TX
Locations: Brooklyn, NY (Flatbush and Fort Greene)
Locations: Brooklyn, NY